Recycling sacks are on their way
Published: Wednesday, April 22, 2020
With more household waste being produced during the Coronavirus lockdown, the council is taking steps to ensure that people can recycle as much as possible by launching a borough-wide distribution of recycling sacks to all eligible properties.
Around 88,000 homes in Wandsworth are covered by the borough's clear sack recycling scheme.
Over the course of the coming days and weeks all these properties will receive a fresh consignment of sacks.
Environment spokesman Cllr Steffi Sutters said: "With families spending more time at home instead of in the workplace and at school we have seen a marked increase in household waste levels.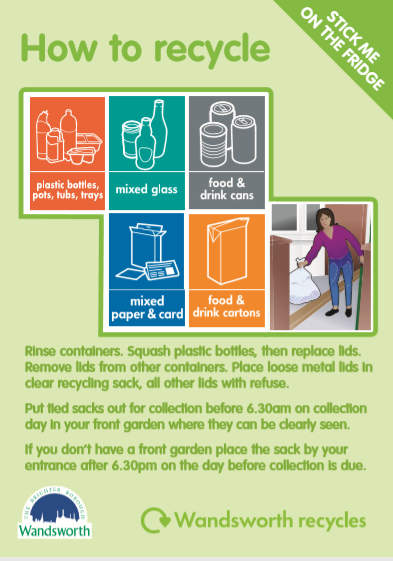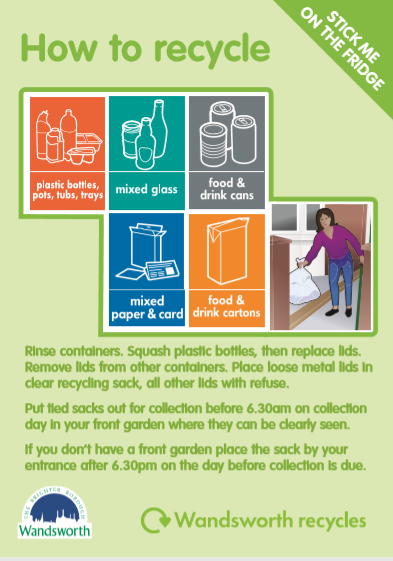 "We want to make sure we can maximise the amount that can be recycled, which is why we'll be supplying sacks to every household that's included in the scheme.
"With the lockdown restrictions in place and people being asked to stay at home, we've decided to roll-out the service and make sure people have enough sacks.
"We hope our residents take advantage of the scheme and recycle everything they can.
"But we also need people to follow the rules of the scheme and only put things in the sacks that can actually be recycled. The clear sacks should not be used for other general waste that we sometimes come across like used nappies and other non-recyclable items."
Homes that are eligible for the scheme are mostly low rise with their own individual refuse and recycling collections. High rise properties or those with communal waste and recycling facilities can instead use the orange lidded recycling banks that have been provided to these blocks.
Items that can currently be recycled in the sacks or orange lidded banks include paper, cardboard, glass bottles, plastic tubs, trays and bottles, drinks cartons and tin cans.
For more information about recycling in Wandsworth there's a handy A to Z guide on the council's website and a wealth of other information about refuse and recycling services.
With sacks now being distributed to all eligible homes, they will not be available for collection at the town hall until further notice.