Self-employed residents benefit from council scheme to unlock grants
Published: Thursday, April 23, 2020
Thanks to a scheme by Wandsworth Council to provide free accountancy advice for self-employed people who needed to submit tax returns, 30 more local residents are now in a position to claim central government grants when they become available.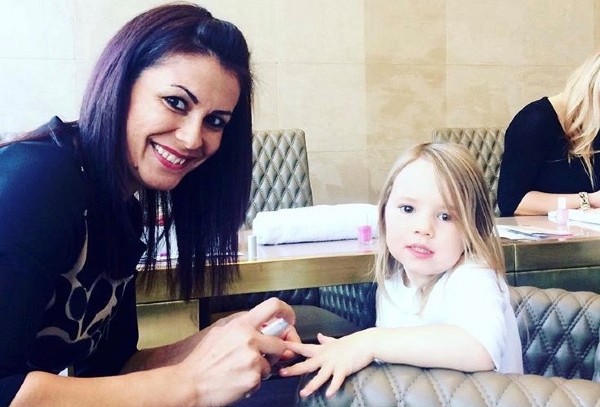 When the council's tax return support scheme opened, residents who work in a range of professions, including tutors, tour guides, property consultants, violin teachers, dogwalkers and tennis coaches, came forward for accountancy help.
Rodica Felicia Terec, a nail technician from Battersea, took up the offer of accountancy advice. Ms Terec said: "I found out about the scheme through Brightside and the accountant I was assigned to from Tax File was a treasure - really helpful.
"I have two kids, so need every penny right now. So to have an accountant help me with my outstanding tax returns and have the cost covered by the Council was amazing. My husband is a builder and also signed up for the scheme and he's also very happy with the help he received."
Another resident who benefited from the scheme was Peter Lacey, who has been a self-employed hairdresser for 31 years. He said: "I think the tax return support scheme was a great idea, and I found out about the scheme through the council's Brightside newsletter. I really needed the help as I'm useless at filing my tax returns. The advice I was given was really useful and informative and the accountant was really helpful."
By putting self-employed people in touch with professional accountants from Putney-based Lanop, Tax File in Battersea and Wandsworth's The Tax Guys, the council is enabling as many residents as possible to get financial assistance during the coronavirus crisis.
'Valuable support'
Accountant Jonathan Amponsah, from The Tax Guys said: "At a time when many self-employed people were in despair with the state of their finances, and whether they would get support from the government, Wandsworth's tax return support scheme proved to be a valuable support to many self-employed in the borough.
"I can tell you, from speaking to many applicants, that they were really grateful to speak with a professional accountant. The ones who had their tax returns done and submitted could not stop singing the praises of Wandsworth Council, whilst those who sought advice through the scheme were reassured and left with some peace of mind.
"It has been rewarding to be able to serve the community during this difficult time. Finally a big hand of applause to the Council for this initiative and well done to all for bringing this idea to life."
'Continuing to lobby government'
Councillor Jonathan Cook, Wandsworth Council's spokesman for economic development, skills and employment said: "We have over 35,000 self-employed people in Wandsworth and as a key sector within our local economy they need every bit of our support to get through this crisis. The government scheme is generous but I know there are gaps in the help available to self-employed people and those who are limited companies, so we are continuing to lobby government on your behalf."
"I want to thank the local accountancy firms who were able to step in quickly and work with us to deliver the support scheme. They did a great job getting our residents over the line with their tax returns and I'm delighted we were able to help at this difficult time."
How the grants will work
Although the accountancy support scheme has now closed, Wandsworth's self-employed community are urged to make sure they meet the government's extended tax return deadline of Thursday 23 April to submit 2018-19 tax returns which will enable them to access support funds. Visit Gov.uk self assessment website
If in receipt of tax returns for previous years, HMRC will aim to contact self-employed people by mid May 2020 and make payments by early June 2020.
This scheme will allow claims for a taxable grant worth 80 per cent of trading profits up to a maximum of £2,500 a month, available up to three months.
Visit gov.uk to find out more about the Self-employment Income Support Scheme