WAF In Your Living Room: Make your place the main stage this May
Published: Monday, April 27, 2020
WAF In Your Living Room
8 – 24 May 2020
Wandsworth Arts Fringe (WAF) will host its annual festival of cutting-edge arts and culture in your living room this May via a new online platform.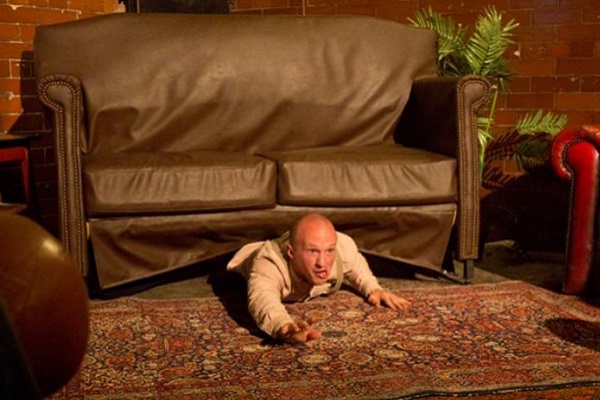 Just like the usual festival, which takes place across the borough every May, WAF in your Living Room will be the place to catch the hottest artistic talent and find some inspiration and light relief to keep you and your family stimulated, creative and laughing during lockdown.
In light of the COVID-19 pandemic, on March 20 Wandsworth Council made the difficult
decision to cancel this year's Wandsworth Arts Fringe for the protection of its community of local artists, audiences, and partners.
2020 was set to be another stellar year for WAF, with hundreds of local and international artists due to present 150 events of traditional and experimental theatre, music, visual art, comedy, workshops and outdoor art extravaganzas across the borough.
Although the festival cannot take place as planned, WAF can still join you in your living room. With typical ingenuity and resourcefulness, WAF artists have been spending lockdown developing a new artistic programme for you to enjoy from the comfort of your home. This year, your own living room will become the main stage, and your sofa the front row.
From 8 May, www.wandsworthartsfringe.com will host a programme of the freshest Fringe theatre, online murder mystery games, visual arts and music concerts to livestream or enjoy in your own time. There will also be a Do-It-Yourself offering to kickstart your creativity, including dance workshops, sketching masterclasses, even an opera and movement class.
Wandsworth Council's Cabinet Member for Community Services and Open Spaces, Councillor Steffi Sutters, says: "We could have just cancelled this year's WAF, but we highly value our artists and cultural organisations and decided that helping them find new audiences during this challenging time is a vital part of the council's work. We're lucky to have an incredible pool of cultural talent here in Wandsworth, as well as theatre groups, venues and other organisations that help make this borough such a great place to live, and we are determined to actively support them.
"I can't wait to log on and see what's on offer during WAF In Your Living Room and I hope many other local people will show their support and enjoy some fantastically creative work."
How to tune in:
Suitable for all ages and artistic tastes, the programme will run between 8 – 24 May 2020. Additional content from local artists and partners will continue to be hosted and promoted on the WAF website throughout the COVID-19 lockdown period, so keep visiting the website to enjoy the latest content by local artists and organisations, from their living rooms to yours.
Stay updated:
Due to the circumstances, artists are rapidly producing or adapting their work for the festival. Details of WAF in your Living Room events will be announced on the WAF website on 1 May 2020. You can also:
• Sign up to the Wandsworth Arts Fringe email newsletter to receive the latest updates and exclusive content
• Sign up to the Wandsworth Arts Update, to be sent information on local cultural happenings
• Subscribe to the WAF YouTube channel
• Follow us on Facebook, Twitter and Instagram

If you are a local creative practitioner or arts organisation that has participated in previous Wandsworth Arts Fringe festivals, and would like to showcase your work during the festival or throughout the official COVID-19 lockdown period, please get in touch with Wandsworth Arts Fringe Producer, Cath Mattos, as soon as possible on cath.mattos@richmondandwandsworth.gov.uk
Artists participating in Wandsworth Arts Fringe 2020 will receive full refund of their registration fee and recipients of WAF grants have received their awards in full. The team is working hard to support local artists and cultural organisations with the impact the COVID19 pandemic is having on their practices and businesses. Please get in touch with arts@wandsworth.gov.uk if you are being affected and would like advice on what support might be available, or visit the page on the council website.

NOTES TO EDITORS
About Wandsworth Arts Fringe
Wandsworth Arts Fringe is brought to you by Wandsworth Council.
Over 22,000 visitors and just under 4,200 participants attended the festival in 2019 and 94% of surveyed audiences rated their WAF experience either excellent or good. A key part of Wandsworth Council's arts and culture programme, WAF brings together over 700 creatives in an array of nooks and crannies throughout the borough – some indoor, some outdoor, and some truly unexpected – revealing a Wandsworth you never knew existed.

For more information or images, please contact Ella Lewis-Williams: Ella.LewisWilliams@richmondandwandsworth.gov.uk