Wandsworth Council delivers cash grants to COVID-19 hit businesses
Published: Thursday, April 2, 2020
Grants have already started arriving in the bank accounts of the first businesses to apply for assistance from Wandsworth Council during the coronavirus crisis, ahead of government distribution targets.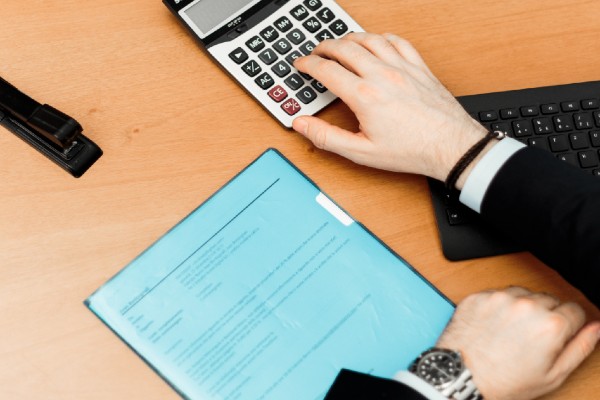 Local businesses eligible for a Small Business or Retail, Hospitality & Leisure Grant were written to by the council last week with information on how to claim financial assistance.
Claims have now been received from 1,870 businesses out of around 4,200 businesses eligible for one of the grants.
Some business owners who currently do not have access to their business post are urged to apply via the online form on the Wandsworth Council website
'Helping you avoid financial hardship'
Following the government's announcement of grants and a business rates holiday for qualifying businesses in the retail, hospitality and leisure sector, the overall support package for Wandsworth businesses is worth around £95m.
Councillor Jonathan Cook, Wandsworth Council's deputy leader and cabinet member for economic development, skills and employment, said: "This is a significant package of funding we are making available at short notice to help our local businesses get through this incredibly difficult time and safeguard local jobs.
"The council has worked flat out to get money directly to local businesses straightaway and there is a real sense of urgency to get your claims processed quickly and help you avoid financial hardship.
"So far 45% of those businesses who are eligible have contacted us to make a claim. We have processed 1,040 for payment so far with a value of £15.5m and are working through as many as we can each day.
"This fund is specifically to help our previously thriving local business sector get through this and I want to ensure that we do everything we can to support those that need it.
"We appreciate not all business owners are able to pick up their post so if you haven't had a letter but you believe you are eligible, please contact our Business Rates team online as soon as you can."
Support packages
Small businesses who receive small business rate relief are eligible for a £10,000 grant, with a few exceptions such as properties occupied for personal uses and car parking spaces. It is estimated that 2,500 businesses in the borough are eligible to claim.
A second grant scheme focuses on the retail, leisure and hospitality sector for businesses that do not receive small business rate relief, but instead are eligible for the expanded retail discount scheme.
The retail discount scheme will pay £25,000 to qualifying businesses with a rateable value between £15,000 and £51,000, or a £10,000 grant to those with a rateable value of less than £15,000.
Finally, nurseries providing Early Years Foundation Stage can claim a business rates nursery discount for 2020/21 if they are on Ofsted's Early Years register.
If local businesses cannot claim any of the grants above, the government has put in place a wider support package for businesses, including business interruption loans and payment of payroll costs covering 80 per cent of salaries up to £2,500 a month.
The council has also taken the decision to halt any evictions from its own properties and to stop any bailiff activity, as well as encouraging all landlords to be as understanding as possible to help business tenants.
In addition, Wandsworth Council will provide support to existing essential service suppliers by continuing to pay for services regardless of providers' ability to provide the full range of services that they would under normal circumstances.