Autumn theatre events celebrate harvest in Nine Elms
Published: Friday, August 30, 2019
Local residents in Nine Elms are encouraged to book now for a series of autumn events to mark the area's long and fascinating history of horticulture and market gardens.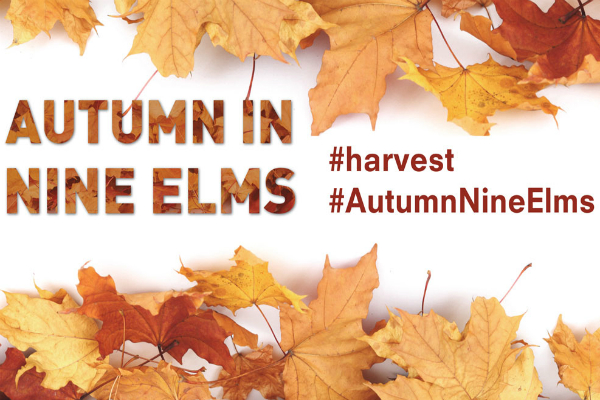 The neighbourhood is built on former marshland that was reclaimed from the River Thames in the 16th century onwards, providing the local area with rich alluvial soil which was ideal for the flourishing market gardens that lined the river banks from the 17th century.
Have you heard of the 'Battersea Bundle'? Battersea was famed for the size, abundance and quality of its asparagus crops, known as Battersea Bundles. It was also known as a centre for bountiful lavender fields, and Nine Elms was acclaimed for its cut flowers and skill of its farmers in producing exotic fruits like melons and pineapples.
Nine Elms and Battersea played a central role in feeding and flowering London and the surrounding area up until the advent of the railways in 1838 which brought industrialisation and loss of horticultural land. But the legacy still continues today at New Covent Garden Market, which continues to feed and flower London and the south east.
So what better place to celebrate harvest time than in Nine Elms! Booking is now open for a range of events, from food-based performances and outdoor cabaret to virtual reality theatre.
Councillor Steffi Sutters, Wandsworth Council's cabinet member for community services and open spaces said: "Our autumn series of events is a fantastic way of remembering the history of Nine Elms as well as celebrating its role today as a key supplier of fresh produce across London.
"What's more, we are making sure that everyone in the local area gets a chance to have some fun and try something new by making these events free or pay-what-you-can."
Harvest feasts and cabaret with Slung Low – 13 and 14 September, 7pm
The Ascalon Street ball court is transformed for an evening of good company, live music and a little bit of twilight magic! Don't miss the chance to join open-air celebratory harvest dinners prepared with seasonal produce from New Covent Garden Market – theatre company Slung Low present two fantastic evenings of entertainment with cabaret, food and discussion intertwined.
Find out more about the Slung Low events and book your free tickets
Daily Bread with Flintlock Theatre – 27 and 28 September, 7.30pm
Come down to the Yvonne Carr Community Centre for a pay-what-you-can theatre show which combines live baking with a thought-provoking contemplation on our relationship with food and bread – what do we want from our daily bread?
See the trailer and book your tickets for Flintlock Theatre's show
Virtual reality theatre nights with LIVR – starts 25 September, every Wednesday from 6pm
Wednesday night is theatre night with new free virtual reality screenings at the ROSE community clubroom. Relax with a headset to experience the show as if you were actually sitting in the audience. Places are limited, so book your front row seat now if you live or work in the Nine Elms area!
See the full list of shows and find out how to book your theatre place
Festival of Learning in Nine Elms – 11-26 September, various times
Wandsworth's Festival of Learning gives residents the chance to try a new activity or skill with no strings attached. Take part in a free introductory session this September and learn some yoga, healthy eating ideas or how to use a computer tablet – people aged over 60 particularly welcomed.
Check the full list of learning sessions in Nine Elms
Advance booking is required for all events to secure your place, but all events are free or pay-what-you-can to suit any budget.
Keep up to date with the latest news and events on the Nine Elms website