Beware council tax text con
Published: Friday, August 30, 2019
Residents are warned that incidents of a council tax scam have been reported in Wandsworth, with people offered a refund if they follow a link to a web address.
The fraudsters are sending texts claiming to be from the council offering a refund if you click on a weblink. The email looks like this.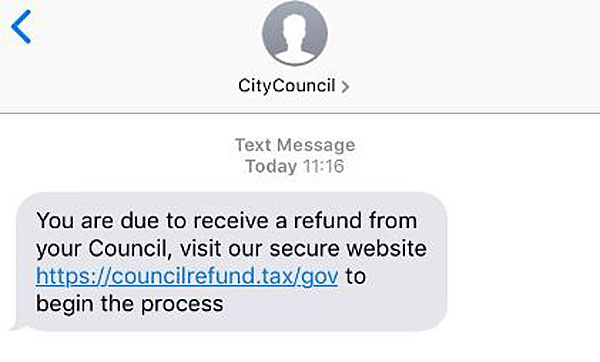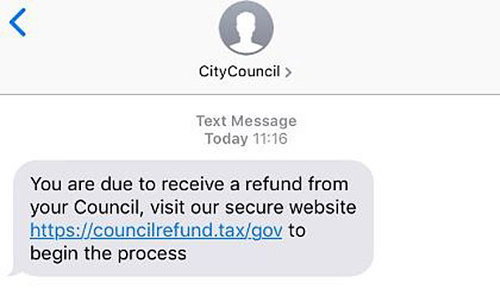 If you click through you are directed to a very realistic fake gov.uk page inviting you to enter your postcode. If you do so you will be asked for personal details and the scammers will have access to your personal information and bank details. The web page looks like this.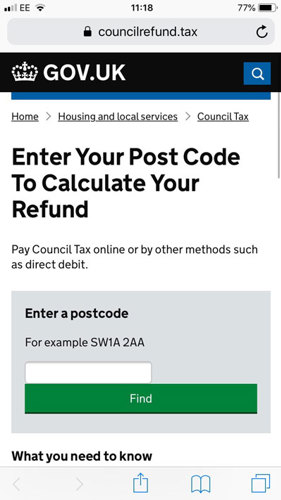 Wandsworth community services spokesman Cllr Jonathan Cook said: "Please do not fall for this or similar scams. We will never phone, text or email you to ask for a payment to release a council tax refund or ask for personal bank details and council tax valuation bands are decided by the Valuation Office Agency, not the council."
Wandsworth's council tax department is advising people who think their property may be in the wrong band that they have the right to appeal – there is no upfront fee payable. Find out more.
The council's community safety department is urging people never to give their bank details to anyone who unexpectedly calls, emails or comes to their door and to report any suspected scam to Action Fraud.