Free family fun run this Sunday
Published: Tuesday, August 20, 2019
The last in a summer-long series of free family running races in Battersea Park is this Sunday (August 25).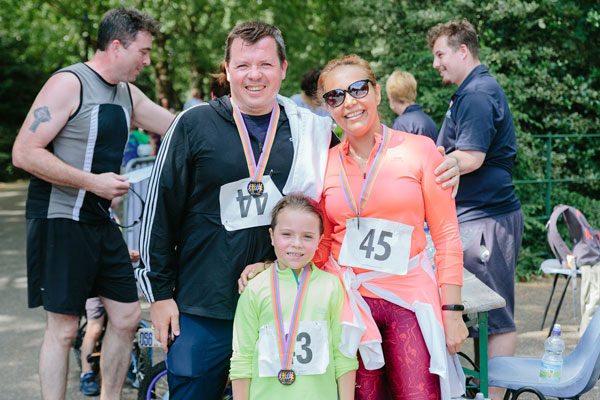 Wandsworth has teamed up with local running club Clapham Chasers to deliver the runs. The 2km route can be walked or run by children and families, all ages and ability is welcome and there will be plenty of volunteers to cheer you along the way. The family fun race will start and finish at Battersea Park Millennium Arena, Battersea Park. Registration will begin at 10am, closing at 10.45am.
The races are part of the council's Love Parks Wandsworth Campaign, which included events all summer to encourage everyone to get out and enjoy their favourite park.
Steffi Sutters, Cabinet Member Community Services and Open Spaces said; "I am delighted that we have been able to put on so many events recently as part of our Love Parks campaign and I'm glad these family runs held over the summer have proved popular with our residents."
There's still time to get a free ticket for Sunday's run.
For more information and terms and conditions please visit the Enable website.
The family fun runs are run and co-ordinated by Clapham Chasers Running and Triathlon Club in partnership with Wandsworth Council.
Notes to editors
All children must be accompanied by an adult.
All finishers will receive a certificate and a medal, and be given a recorded race time.
The course is approximately 2km on a marshalled route, please wear comfortable clothing and trainers as the route is on a path.
Children can run on their own as long as a parent or guardian is present to register them and collect. Dogs won't be allowed to run the route but can come and support with other family members.