Free virtual reality theatre coming to Nine Elms
Published: Friday, August 16, 2019
Residents of the Savona, Patmore and Carey Gardens estates and surrounding area are invited to free weekly virtual theatre screenings from this autumn.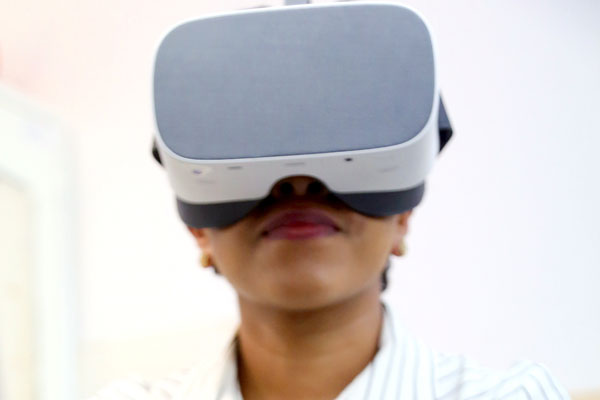 The council has teamed up with LIVR, the world's first VR streaming service for theatre and the performing arts, and VR headset maker Pico Interactive to offer Nine Elms residents exclusive access to their own on-site virtual theatre. 
The first-of-its-kind pilot scheme will see the eight-seat theatre installed at the ROSE Community Centre. Using standalone headsets, users can get access to content from the LIVR library and can experience live performances on demand in 660-degree VR completely free of charge. 
The extensive library will feature new works from emerging artists and critically acclaimed productions, performed in theatres, festivals and unique spaces across London and around the country. 
Councillor Steffi Sutters, Wandsworth Council's Cabinet member for Community Services and Open Spaces, said: "I'm thrilled that theatre shows are coming direct to local residents through this incredible virtual reality experience. As arts and culture grows in Nine Elms, it's fantastic that we can bring performing arts into the heart of the community and I hope as many Nine Elms residents as possible sign up to put a headset on and watch a performance.
"We're really looking forward to starting regular VR viewing nights, which, alongside our new Community Theatre Tickets scheme in partnership with Battersea Arts Centre and Theatre 503, will offer residents plenty of affordable ways to enjoy live theatre this autumn."
The experience was successfully trialed at the recent Nine Elms Happy Streets festival, and it will begin operating on a weekly basis from late September. It will be open to local residents of all ages and is part of Nine Elms' wider cultural strategy aimed at increasing the community's access to, and engagement with, the arts through an ongoing programme of events and initiatives.