Historic jetty opens up riverfront at Battersea Power Station
Published: Thursday, August 8, 2019
Wandsworth Council has welcomed the opening of The Coaling Jetty at Battersea Power Station which makes a new stretch of riverside accessible.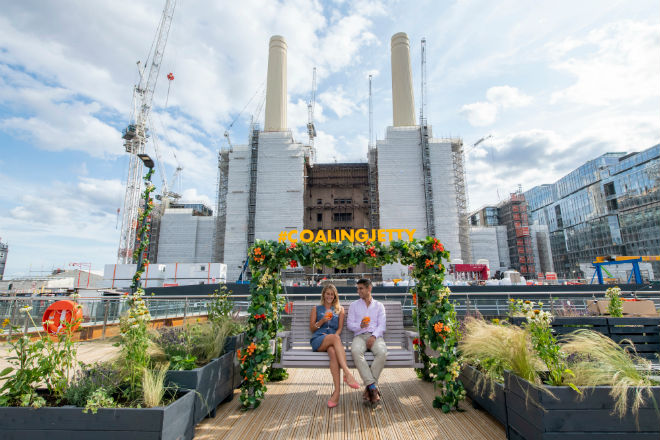 The historic Grade II* listed jetty has been landscaped with wildflowers as a riverside garden with views of the Power Station and the Nine Elms riverfront. Throughout August there will be a Summer Garden Party with live music, games and crafts for children, and yoga and pilates classes on weekend mornings. Pop-ups from restaurants and bars in Circus West Village will be offering food and drink selections.
Wandsworth Council Deputy Leader, Cllr Jonathan Cook said: "The jetty provides our residents and visitors with a fantastic viewpoint along the Nine Elms waterfront, highlighting the scale of urban development here in Wandsworth.
"This achievement is in line with the Council's efforts and investment across the borough to join up the Thames river path and open up new public spaces, bringing this growing part of central London to life."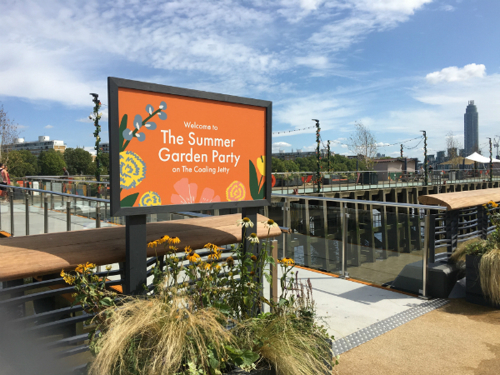 Battersea Power Station Development Company have worked in close partnership with Historic England and Wandsworth Council to open The Coaling Jetty to the public.
Simon Murphy, CEO of Battersea Power Station Development Company (BPSDC), said: "We are really excited to be opening the historic Coaling Jetty and transforming it into a unique, flexible space for everyone to enjoy. I'm sure it will play an exciting role in attracting people here this summer and beyond from the local area and across London to enjoy everything we have to offer at Battersea Power Station.
"It will anchor this new riverside destination with a mixed offering of shops, restaurants, bars and event spaces, opening up a previously inaccessible area and forming part of this new neighbourhood for the capital."
The 133-metre long Coaling Jetty was constructed between 1929 and 1932 and serviced the Power Station in the loading and unloading of coal until it was decommissioned in 1983. Playing an important role in the overall masterplan for Battersea Power Station, it will be an extension of the riverwalk at Circus West Village, the first phase in the regeneration, which opened to the public in 2017.
Open to the public in 2021, the Power Station will be connected by a new Zone 1 London Underground station on the Northern Line and the MBNA Thames Clippers river bus, which has been running since 2017.
Find out more about events on The Coaling Jetty on the Battersea Power Station website