Putney part of £1b Government High Street fund
Published: Tuesday, August 27, 2019
Wandsworth has welcomed news that Putney is in line to benefit from Government money to breathe new life into town centres.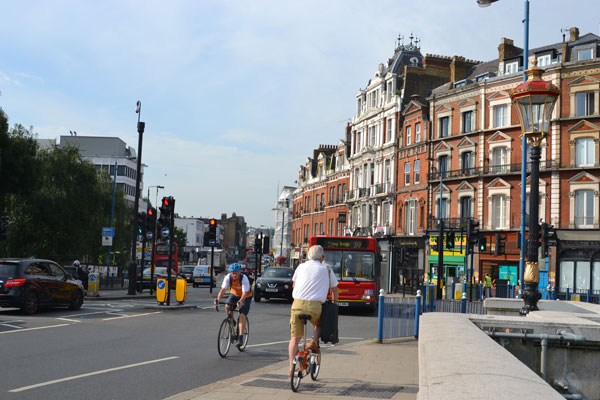 The Prime Minister has confirmed that the £1billion Future High Streets Fund has been expanded, with an additional 50 towns across the country getting support to reinvent their high streets and remain at the heart of their local communities.
The council applied for the money to support Putney because it is affected by a range of factors that require an innovative, joined-up approach including empty shops, traffic congestion, public areas in need of a revamp and air pollution.
In a letter to the Government in  March, council leader Ravi Govindia wrote that in common with other towns Putney is attempting to respond to a time of significant economic, technological and social change, and that supporting it required a shared strategic vision and "the kind of ambition for transformative change that the Future High Streets Fund is seeking to support."
The application to the fund was worked up alongside key local stakeholders, including the Positively Putney business improvement district. Positively Putney said it is looking forward to working with the council on the next phase, which will see initial ideas developed into an integrated project plan that will then be submitted to the Government.
The project plan will build on work already carried out, and improvements scheduled to start this month, including lighting-up St Mary's Church and Putney Bridge, repaving, upgrading streetlights and better facilities for cyclists. Extensive work has also already been done to improve air quality, including lobbying for better buses and working with Transport for London to improve traffic flow.
The Council's cabinet member for economic development, skills and employment, Cllr Jonathan Cook said "I am delighted that Putney High Street has been shortlisted by the government for further support. I look forward to continuing to work with the Putney BID and other stakeholders to work up detailed plans.
"Putney has been affected by the changes faced nationwide by the retail sector and our proposals will help to support the high street and identifying new initiatives that will ensure it continues to serve the needs of the local community."