Installation of bike hangars underway in 21 streets
Published: Tuesday, August 11, 2020
Bike hangars are currently being installed in 21 streets across the borough.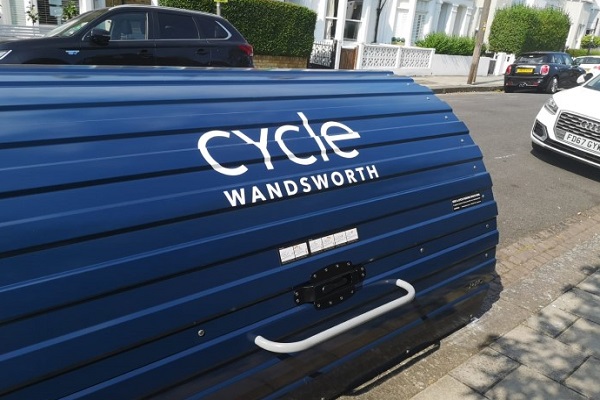 The locations were chosen following requests and consultation with residents.
Bike hangars have now been installed in the following residential roads:
• Byrne Road, Balham
• Hebdon Road, Tooting
• Letchworth Street, Tooting
• Mandrake Road, Tooting
Before the end of this week hangars are on course to be unveiled in:
• Nevis Road, Tooting
• Queenstown Road, Battersea
• Ravenswood Road, Balham
• Sellincourt Road, Tooting
• Fernside Road, Balham
Next week, these streets will be added to the list:
• Acuba Road Southfields
• Aslett Street, Earlsfield
• Astonville Street, Southfields
• Franche Court Road, Earlsfield
• Garratt Terrace, Tooting
• Quinton Street, Earlsfield

And shortly afterwards, hangars are scheduled to be installed here:
• Marney Road, Battersea
• Ruvigny Gardens, Putney
• Avarn Road, Tooting
• Deodar Road, Putney
• Joubert Street, Battersea
• Kelmscott Street, Battersea
Each hangar can safely and securely store up to six bikes and are accessed by people who have signed up to the scheme, which is being run in partnership with Cyclehoop, paid a membership fee and been given a key.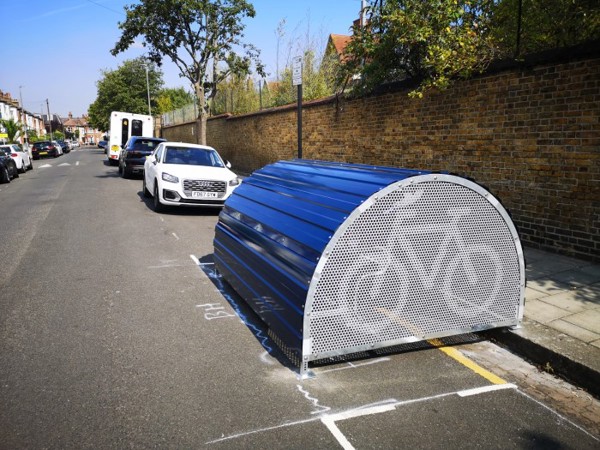 Wandsworth is already home to nearly 40 bike hangars on local estates, while providing safe and secure bike storage for residents is a standard planning condition for all new housing developments.
Transport spokesman Cllr John Locker said: "This is good news for bike owning residents in these streets who don't have gardens or enough room inside their homes to securely store their bikes.
"Making it easier for local people to switch to two-wheeled transport is a key element of our commitment to tackle climate change which will be at the heart of all town hall policies between now and 2030."
To find out more about how the council is working to tackle climate change visit www.wandsworth.gov.uk/climatechange.
For more information about bike hangars and to register interest in having one in your street visit the council's website.