Schools prepare to safely welcome pupils back
Published: Friday, August 28, 2020
As children prepare to return to school, Wandsworth is reassuring parents that they will be kept safe.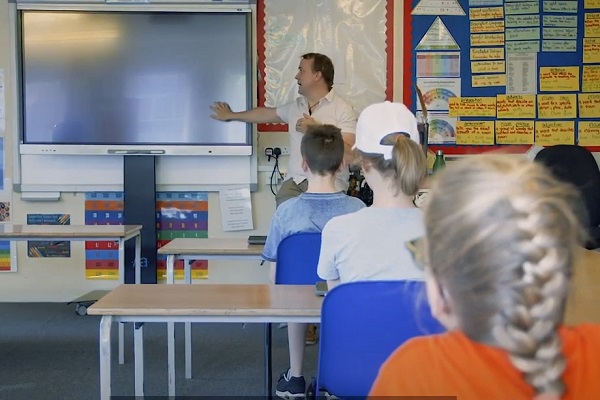 "School is the best and safest place for our young people to be. The council has worked throughout the summer alongside our schools to ready them to re-open safely for autumn. Parents and carers can be assured that the health and safety of young people, families and school staff remains the council's top priority," said the council's education spokesman Cllr Will Sweet.
Over the summer the council has worked collaboratively with schools, pupils and parents to get children and staff ready to go back: 
We have listened to our children and families via a survey to ascertain their views and wishes, as well as their feelings, worries and anxieties regarding schools reopening  
We have provided advice, support and guidance to all schools in updating their risk assessments in preparation for a safe September reopening 
In partnership with the Public Health Team, we developed easy to follow outbreak control plans for schools and early years settings 
We will deliver up to 16 additional school streets to keep children and parents safe.  The council provided resources for cycle storage and support to achieve good school travel plans 
Our Educational psychologist have supported our schools with emotional and mental health resources to help prioritise the wellbeing of our students 
The council summer unlocked programme has seen over 700 pupils engaged in fun and learning activities 
We have financially supported our schools in providing targeted tuition programmes for children over the summer 
Our Teams have assisted 15 schools with the installation of new software and IT equipment, building on the immense success of our Power to Connect laptop and data vouchers partnership, which, together with the government scheme, has now given 1,387 laptops to local children to keep learning.
All schools who are part of the councils cleaning contract have received a deep clean over the summer.
The school catering provider Edwards and Ward has worked with all contracted schools to deliver safe hot and cold food services across the staggered lunch times
We worked in partnerships with our head teachers and Ofsted and produced guidance to support pupils transitioning to secondary schools  
We enabled ongoing access for all school staff to Council's Employee Assistance Programme 
We agreed to extend car parking dispensations for teachers as the new term commences 
When children return a range of measures will ensure everyone is safe, including:
year group bubbles
one-way systems,
staggered arrival and departure, break and lunch times
no mixed-year or whole school assemblies.
 national guidance on running safe after-school clubs will be followed by all schools
children will be encouraged to socially distance and regularly wash or sanitise their hands
Following national guidelines, secondary schools will be able to use their own discretion around requiring children to wear face coverings in communal areas. The Government will also be requiring schools to complete daily status updates, including the number of children and teachers absent.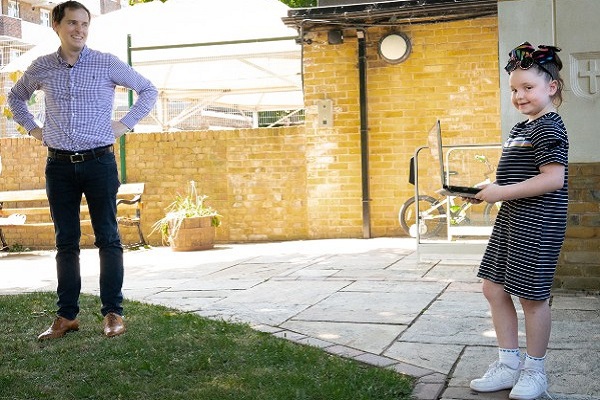 Cllr Sweet at the Power to Connect scheme
Cllr Sweet said: "We've heard from local children, parents and carers how keen they are to return to school. That doesn't stop them having some understandable worries about staying safe. That's why we've worked so hard over the pat weeks and months to support our schools in taking robust action to ensure conditions are safe.
"Back in June, we had one of the best performances i n the country on returning children to primary school. We've built on the 9-point package of support that helped us achieve that and we're giving parents and carers the confidence they need to send their child back. Some parents might still want some extra reassurance,and our headteachers are ready to listen and take them through the safety procedures."
Shannon Katiyo, Wandsworth's Director of Public Health said "Education and health are closely linked and both are really important for the full development of our children and young people. I look forward to welcoming them all back to school while we all do our part to keep Wandsworth safe."
If anyone in the school becomes unwell with a new and persistent cough or a high temperature, or has a loss of, or change in, their normal sense of taste or smell, they will be sent home and advised to follow national guidance which sets out that they should self-isolate for at least 10 days and should arrange to have a test to see if they have coronavirus.
Tests can be booked online or ordered by calling 119. The Government is supplying schools with kits to test children in exceptional circumstances when they believe there are barriers to getting tested elsewhere.
Schools must take swift action when they become aware that someone who has attended has tested positive for coronavirus and should contact the local health protection team. which will work with them to guide them through the actions they need to take. Based on the advice from the health protection team, schools must send home those people who have been in close contact with the person who has tested positive, advising them to self-isolate for 14 days since they were last in close contact with that person when they were infectious. 
Find out more at gov.uk/backtoschool