Vauxhall Bridge to be closed on Sunday for 17 weeks
Published: Thursday, August 6, 2020
Motorists are being warned to expect heavier than normal traffic delays in Battersea, Nine Elms and surrounding areas over the next four months after highways chiefs at Transport for London confirmed they are to close Vauxhall Bridge for repairs.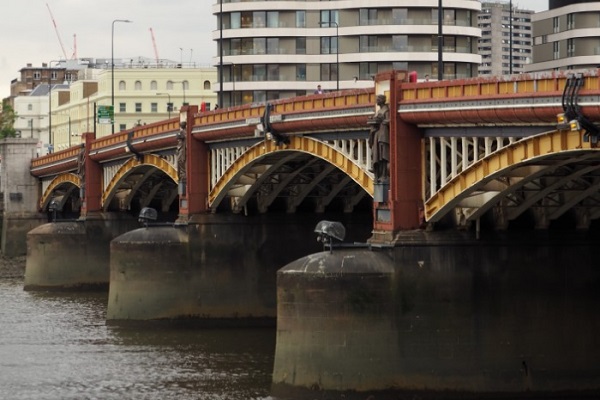 The scheduled 17-week closure will commence at 8pm on Sunday, August 9 and is proceeding despite concerns about the impact it will have on traffic congestion in this part of south west London because of existing restrictions on cross river travel.
Hammersmith Bridge has been closed to all traffic for more than a year and will not reopen for the foreseeable future. And works to carry out urgent repairs began at Wandsworth Bridge last month – albeit with traffic lanes maintained in both directions.
Wandsworth's transport spokesman Cllr John Locker said: "It is disappointing that TfL will be closing this important river crossing with little advance warning and hardly any consultation.
"Of course it goes without saying that key infrastructure must be properly maintained, but the timing of this closure is not taking into account the works already underway at Wandsworth Bridge and the ongoing and seemingly intractable problem of getting Hammersmith Bridge reopened.
"The knock-on effects of this will likely be significant extra congestion across Battersea and Nine Elms, which will become more acute once schools reopen and more lockdown measures are eased.
"Even at this late stage it is not too late for TfL to have a rethink and wait until the surface works at Wandsworth Bridge are complete."
The refurbishment of Wandsworth Bridge began on July 20 and is likely to last around 12 months. However the impact on traffic levels will only be felt for an initial period of two to three months as the remainder of the £6m scheme involves works to the underside of the bridge. During this first phase, traffic flows across the bridge are being maintained in both directions via single lanes.
Under TfL's traffic management plan for the closure, southbound traffic will be directed via Grosvenor Road, Chelsea Bridge and Nine Elms Lane. TfL will be reinstating the recently banned left turn for motor vehicles from Grosvenor Road onto Chelsea Bridge by installing temporary traffic lights. A bus lane will be created on Vauxhall Bridge throughout the work to allow southbound buses, coaches and taxis to operate.
All northbound traffic, including buses coaches and taxis will be diverted via Albert Embankment, Lambeth Bridge and Millbank. A longer southbound HGV route will also be in operation to avoid height restrictions at Battersea Park Road. Vehicles using the signed northbound diversion route via Lambeth Bridge will be exempt from the Congestion Charge and Ultra Low Emission Zone charges.

Throughout the work, cyclists and pedestrians will be able to cross the bridge in both directions. However, there will be occasional night-time closures for cyclists.

For more information about the project and its associated travel advice visit www.tfl.gov.uk/vauxhall-bridge