Wandsworth Council pick litter with the Friends of Tooting Common
Published: Friday, August 28, 2020
Wandsworth Council and the Friends of Tooting Common are hosting another litter picking day as part of the Love Parks Wandsworth campaign on Saturday (Aug 29). They will be joined by Plogolution to help raise awareness of the effect littering has on the common.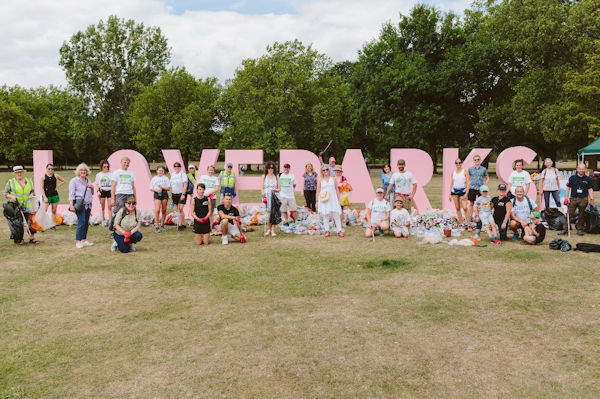 There has been a large amount litter dropped in our parks this summer, which has meant that resources have been stretched immensely, and staff from council contractor idverde have been working around the clock to keep them clean. 
The day will include multiple litter picks around the common, following different routes to cover the whole park. Plogolution will lead the final litter pick at 11.30am - a plog, where you walk or run while picking up litter - followed by the sorting of litter at the giant pink Love Parks letters. 
Councillor Steffi Sutters, Cabinet Member for Community Services and Open Spaces said:   
"The litter events we have been hosting are a vital way to raise awareness about issues of littering, something that our parks and open spaces have been seeing too much of lately.  
"Without idverde, the friends groups and volunteers, our parks would be in a very different state, so a massive thank you to people who are taking the time to ensure our parks are kept as clean as possible.  
"We hope this event will raise awareness of the impact litter has at all our parks and open spaces across the borough." 
To find out more and to book a place a litter pick, email events@enablelc.org