Work Match opens door for local recruitment
Published: Monday, August 17, 2020
Work Match has now re-opened its doors to jobseekers and businesses wanting to recruit – complete with COVID-safe measures in place.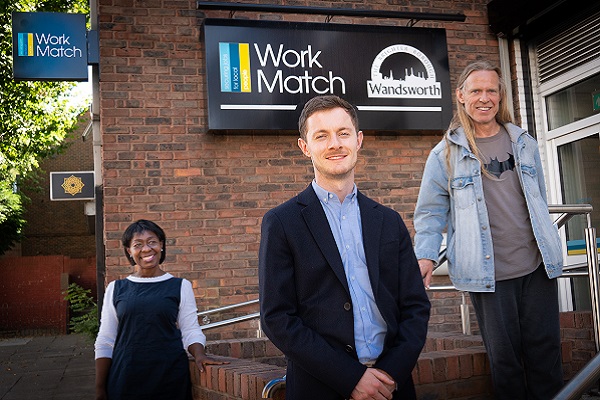 The jobs brokerage service has been working online throughout the pandemic, matching local people to vacancies and training. But now a dedicated employment support team based at the Work Match office in Falcon Road is once again meeting businesses and residents in person to help them into work. 
Since Work Match was set up by Wandsworth Council in 2013, it has placed over 1,500 people into jobs across all sectors, including retail, construction, hospitality and care. 
Now the jobs service has introduced new support for local businesses forced to make redundancies. Work Match can work with their staff in advance to help them find new jobs if they live in Wandsworth.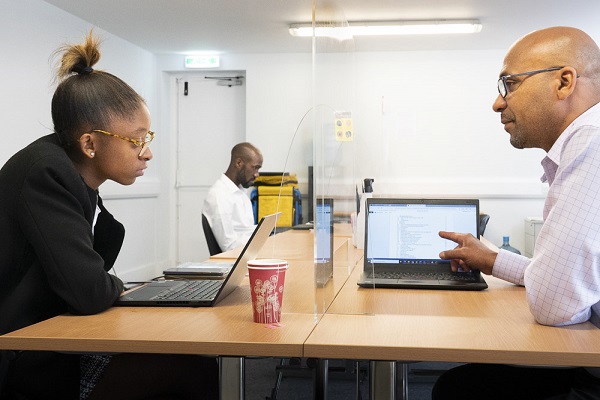 Get one-to-one support
There is also a tailored recruitment service to help businesses who need to fill vacancies. Suitable candidates are fitted to the job – with an emphasis on hiring local talent where possible to reduce travel time and encourage greater productivity and job satisfaction. 
Working near home also helps employees to have a better work-life balance, offers greater flexibility around shift patterns and is better for the environment with less reliance on cars or transport. 
Wandsworth Councillor Aled Richards-Jones, Cabinet member for Economic Growth, Skills and Employment, met officers and jobseekers at the newly-reopened COVID-safe Work Match office. 
He said: "The team here has been doing incredible work to ensure that residents continued to have support when searching for work during the pandemic. Hundreds of jobseekers contacted Work Match who were then able to fill vacancies in hospital care, administrative work and retail when it really mattered during lockdown. 
"As the number of local people looking for work increases, Work Match is well-prepared for getting them trained and ready for work. Businesses need to know that they are not on their own when trying to find the right person to fit the job in these difficult times. The council's employment support service will help you at every step of your recruitment journey and give you access to a growing pool of talented local people." 
The offices are Covid-secure
Patricia is one of Work Match's successful jobseekers who enrolled for training to help get back into work. 
Patricia said: "I was out of work for a long time and it can start to feel like an uphill struggle trying to get a job. I registered to do the Room for Work course, called 'Finding Work After 40' which gave me an opportunity to meet others who were in the same situation as myself. During the course we had various guest speakers and we covered subjects I have not previously seen on back to work courses. Whilst, I was on it, I was still applying for jobs advertised on the Work Match jobs board. 
"I was thrilled when I got an interview and then a job with Work Match as an administrator. I began working at Wandsworth Work Match in February and since then I have learned a lot and my confidence has grown in leaps and bounds. The WorkMatch team have been fantastic to me, very encouraging. I just want to encourage others who have been out of work for some time - don't give up!" 
The Work Match office is currently open for appointments only – please visit wandsworthworkmatch.org to find out how you can get support with jobseeking or recruiting.