Drop-in clinic to help tackle measles
Published: Friday, December 13, 2019
An MMR drop-in clinic will be held at Wandsworth Town Hall on December 17 following an outbreak of measles in the borough.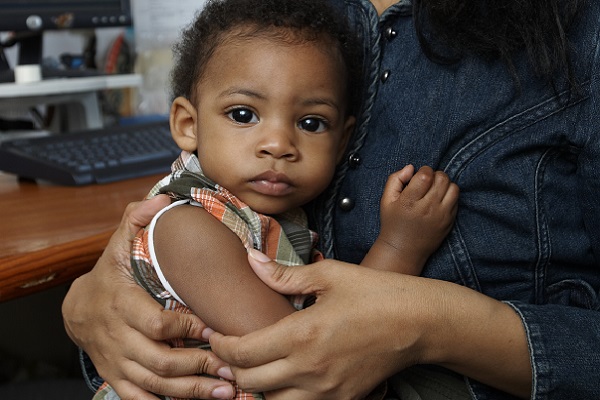 There have been more than 60 cases reported in Wandsworth since the end of September, mostly among schoolchildren. Parents are reminded that they must ensure their child is fully vaccinated if they are to be protected.
Measles is a highly infectious and potentially very serious disease. It is a viral infection that anyone can catch and is is one of the most infectious diseases we know;
It spreads easily between people through coughing and sneezing.
It usually starts with a runny nose, red eyes, cough and temperature. A rash follows, usually about four days after the other symptoms, and lasts for up to seven days
Complications are common, even in the UK, including severe cough and breathing difficulties, ear, eye and lung infections. On rare occasions, measles can lead to serious and potentially life-threatening complications
It can be particularly serious for children and adults with poor immune systems, pregnant women and infants under one year old, so if you think your child may have measles, keep them away from babies, pregnant women and those with poor immune systems, e.g. those on large doses of steroids or cancer treatment.
Measles, Mumps and Rubella (MMR) vaccine is given via two doses. Children usually have their first dose at one year their second dose from 18 months or pre-school. Some children miss out on the second dose for various reasons. Your child will not be fully immunised against measles if they have not received both doses.
Parents of children at all schools in Wandsworth will be sent a letter inviting them to attend the town hall catch-up session. If your child has not received both doses of the MMR vaccine, or if you are unsure, take your child's red book along to the session. The clinic will be held at Wandsworth Town Hall, Wandsworth High Street, SW18 2PU between 4pm and 7pm on Tuesday, December 17.
You can also seek advice from your GP or practice nurse. Please do this as soon as possible.
Cabinet member for health and social care Cllr Melanie Hampton said: "Measles isn't a harmless childhood disease and some people go on to develop very serious complications so please make sure you and your children are fully immunised."
For more information on Measles and MMR visit www.nhs.uk/conditions/measles.