Final few days to have your say on proposals for new Tooting 'pocket park'
Published: Wednesday, December 4, 2019
People are being reminded there is still time to have their say on plans to create a new green space in Tooting's Mellison Road – but the consultation has only a few days left to run.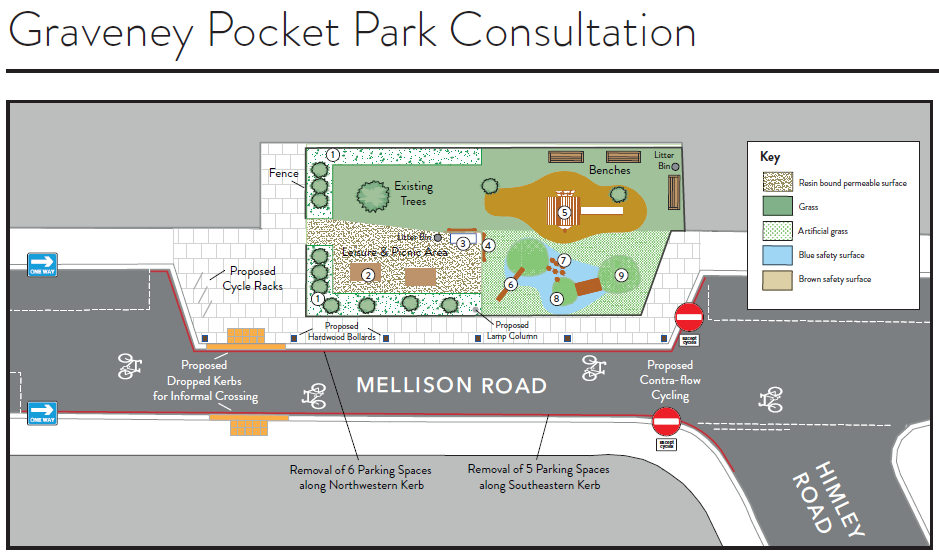 A public consultation on the scheme has been underway since the end of October - but will conclude on Saturday (December 7) so if people haven't already submitted their views now is the time to do so.
The proposal is for a new pocket park, complete with trees, shrubs, seating, a picnic area, bike parking and play equipment for younger residents.
To ensure it would offer visitors greater peace and tranquility, the plans call for a short stretch of Mellison Road to be made one way only to traffic, but with a cycle contraflow system to encourage two-wheeled travel.
If approved the new open space would be located on a stretch of Mellison Road, next to the Gravenel Gardens estate and opposite the junction with Himley Road.
It would cover an area up to 240 square metres and include land currently used as parking spaces.
To take part in the consultation visit the council's website.