Get to know your library: Treasure troves of the imagination
Published: Wednesday, February 13, 2019
As part of our #gettoknowyourlibrary celebration of Wandsworth's libraries we're focusing on the wonderful variety of groups, events, resources and services they have to offer.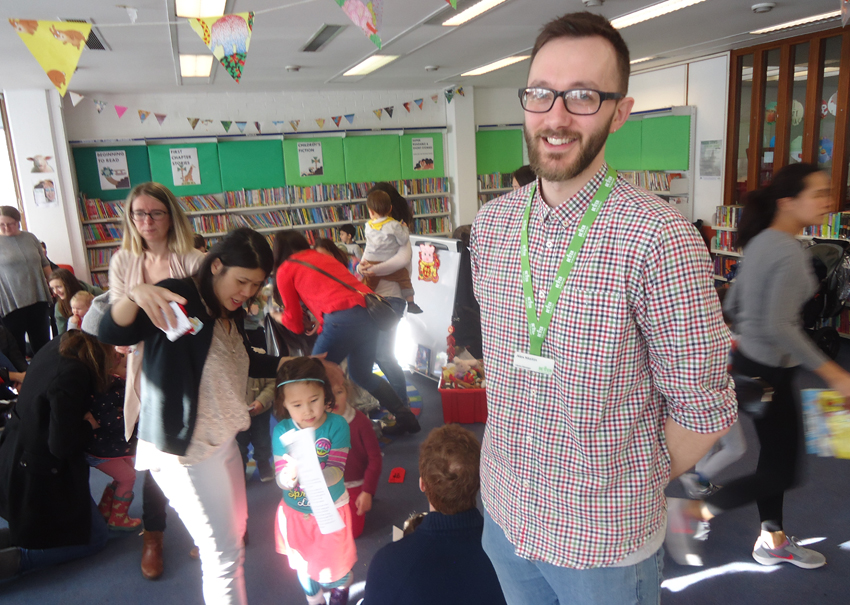 Balham Library manager Alex Martin at Chinese Story Time
Gone are the days of libraries being intimidating places where any noise was instantly "shushed". These days they can be joyful spaces for the whole family to enjoy.
A case in point is Balham Library. On Mondays and Thursday mornings there are Story Time events for children aged two to five, and on Wednesdays and Thursday mornings its Baby Rhyme Time for children aged 0 to two.
Also, on every other Saturday the library hosts a fab local group of volunteers called Play Cantonese which stages events for two-years-old and over, such as the recent Bilingual Chinese New Year Story Time.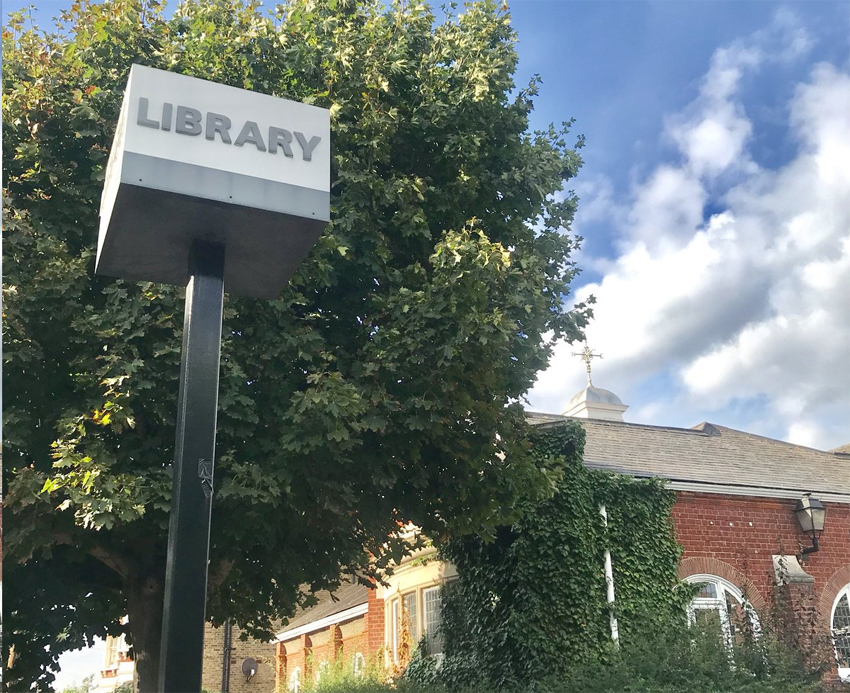 Balham Library in Ramsden Road
"By creating events for children you help with early literacy, developing language skills and developing communication skills," said Lucinda Murray, children's librarian at Balham. "You also help them learn how to socialise and help them learn to develop and discover books and literacy in new ways. And if one child goes to an event and it has an impact on their life then we are succeeding."
To start the session Lucinda led the packed room of parents and toddlers in a song before handing over to the Play Cantonese volunteers. So began a riotous half hour of stories and singing followed by a craft session which the adults seemed to love as much as the kids.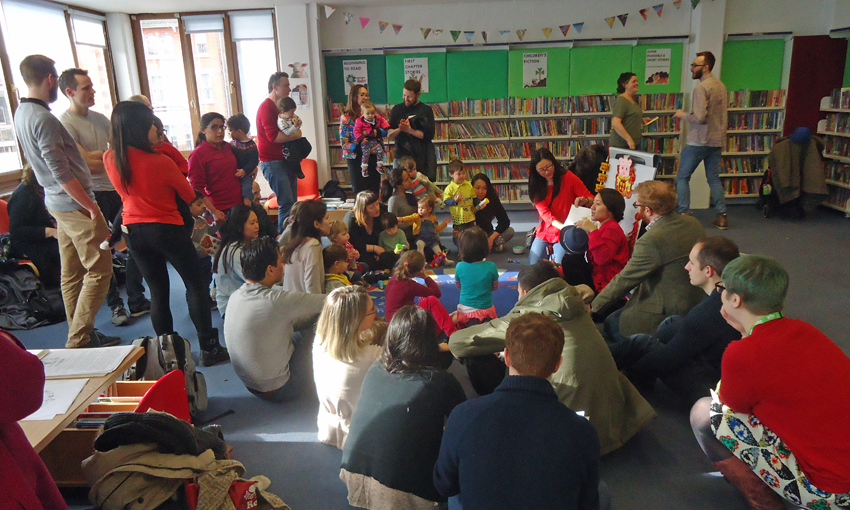 Story time in full swing
"My wife's from Hong Kong so it's nice to expose the children to some of their Chinese heritage," said Ross, attending with his three-year-old son, Wyatt. "We come to this library every ten days or so. The kids love to be read to and they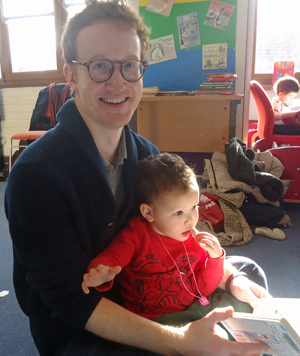 Ross and Wyatt
love stories and it's great to have variety. The library provides a nice sense of community and it's a great way to introduce children to reading and listening."
"We love the fact there's events such as this for the kids and they have the space to run around," said Joanna, there with her husband Frisco and young son, Gabriel. "Events such as the Story Time or Rhyme Time are great for attracting families, and libraries are so important because instead of having lots of books at home you can come to the library and share."
Over the next few weeks we'll be encouraging more people to get to know their local library and celebrating the fabulous treasure troves on our doorsteps.
"It's a great campaign and community events such as this are a prime reason why libraries are so important," said Alex Martin, Balham Library's manager. "We do a huge amount of community events – not just for children but also lots for adults. We have different reading groups and ESOL (English for Speakers of Other Languages) groups and have excellent resources. We're also one of the first libraries in the country to have a 'Hublet' – a station where library users can borrow a tablet within the library for a couple of hours. That is very cool and popular."
We would love to hear about what makes your favourite Wandsworth library. Simply send us and Wandsworth Libraries a tweet to @wandbc & @wandsworthlibs and remember to include the hashtag #gettoknowyourlibrary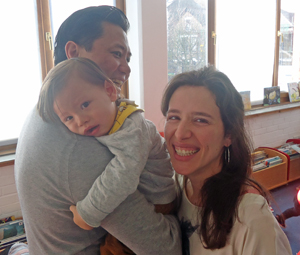 Frisco, Gabriel and Joanna
Find out more about the range of activities and groups on offer at www.wandsworth.gov.uk/libraries