Get to know your library: You're never too old to learn
Published: Tuesday, February 19, 2019
As part of our #gettoknowyourlibrary celebration of Wandsworth's libraries we're focusing on the wonderful variety of groups, events, resources and services they have to offer.
Did you know that once a week a friendly, free club for older people takes place teaching the basics of computers?
Called Digipals it can be found at a different Wandsworth library every week and is run by Age UK Wandsworth, with funding from the Wandsworth Grant Fund.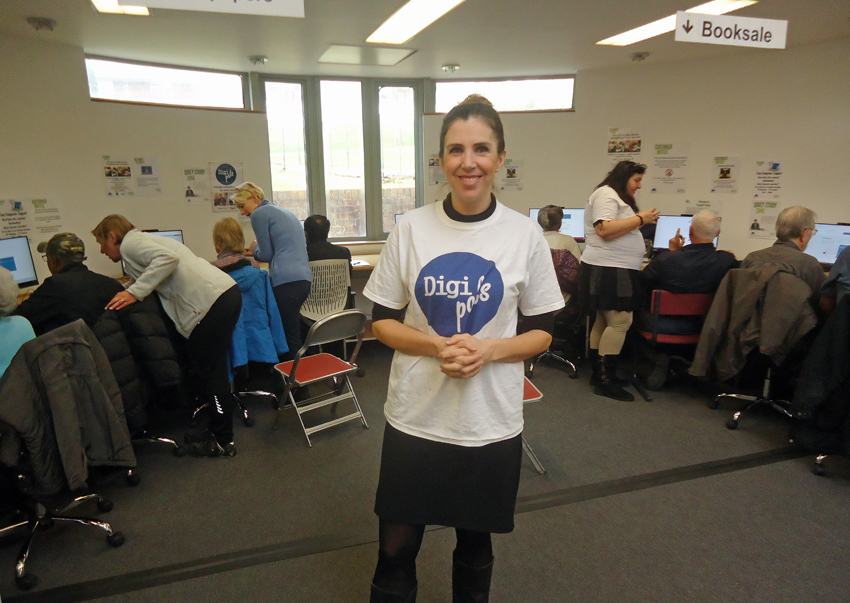 Emma Chisholm
It came about one day when Emma Chisholm from the charity was chatting with Sucheta Samant, the library manager of Southfields Library.
"Sucheta's library staff spend a lot of their time trying to help older people on the computers so when I suggested running a free club for them her eyes lit up," said Emma. "We have a grant from Wandsworth Council and the feedback has been amazing. Our positioning is 'friendly computer support' for older people where there's no jargon but someone sitting by you and journeying with you."
"It was heaven sent and it's really taken off," said Sucheta with a big grin. "Sometimes older people come in to join the library and we ask them to fill out an online form. You can see their hesitancy because they're not computer literate but we can now direct them to this course."
Last week we popped along to a Digipals class at Southfields Library. Fourteen older people attended and Emma and four volunteers were kept busy for a couple of hours offering advice and assistance as their students worked through a basic computer skills programme called Learn My Way at their own pace.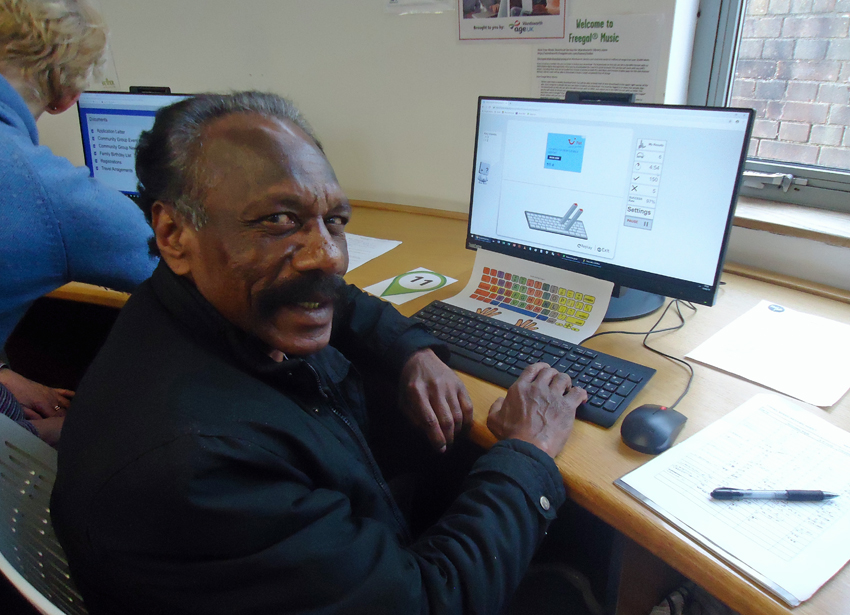 Raj Cumar
"I've been coming to Digipals for about four months now and it's been amazing," said Raj Cumar. "My dream is to be a journalist and write a book but when I rang this writers' bureau they told me a knowledge of computers is essential because no-one would accept a handwritten book - it has to be typed. I love the one-to-one guidance which has really built up my confidence and every time I come here I feel inspired."
"I follow the course around as it goes to different libraries in Wandsworth each week," said Doreen Craig. "I haven't got a computer at home so it's useful to know what's going on and at least I now know what people are talking about. By coming every week I naturally pick up bits and I would certainly recommend it to other people."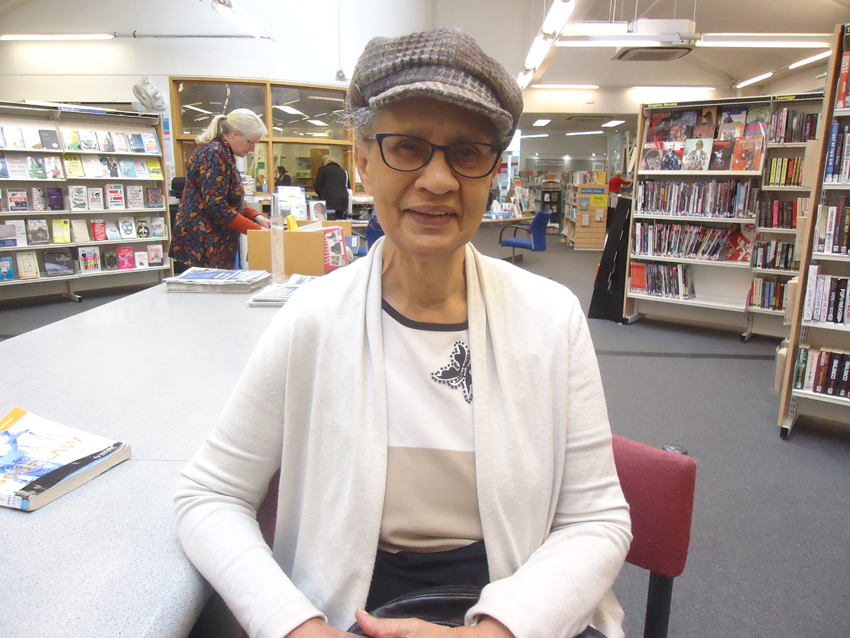 Doreen Pearce
Digipals takes place weekly – usually every Wednesday – between 10am to midday and rotates between Roehampton, Tooting, Wandsworth and Southfields libraries. There is no need to register and you are invited to use the library's own computer or bring your own device.
"This is my second week and it has been just brilliant," said Rod Pearce. "A chap called David has sat with me and helped me through bits and bobs. Emma has done me a keyboard map to spell out what each key is used for and one day I hope to do such things as email my family and order food online. The thing is they're offering me this free service so you can't lose really. More people should try it."