Town hall publishes plans to reduce rents for council tenants
Published: Friday, February 1, 2019
Council tenants in Wandsworth are set to see their weekly rents reduced from April, councillors are expected to agree this week.
At their meeting on Wednesday, councillors are set to back a plan to reduce rents by at least one per cent in the next financial year.
For the average weekly council rent across the borough of £125, this will represent a reduction of at least £1.25 a week. This compares to an average rent in the private sector in Wandsworth of £216.
At the same time as approving lower rents councillors will also be asked to approve plans to invest heavily in improving local housing estates.
They proposals add an extra £93m to the borough's existing £361m housing estate improvement and house building programme between now and April 2023.
An artist's impression of new council built homes in Shuttleworth Road
This enhanced programme of investment will mean an extra £33m spent on day to day repairs and improvements to homes, while an additional £57m would be invested on regenerating estates and funding the building of 1,000 new homes. More than 60 per cent of these 1,000 homes will be offered at either low-cost social rent levels or on affordable home ownership terms, with local people given priority.
This extra money means that a number of housing upgrades can be brought forward including new windows at Denmead and Dunbridge Houses on the Alton estate, new windows at blocks in Augustus Road, Southfields, a new roof and windows at Melrose Court in east Putney, new heating and hot water boilers at the Orchard and Southmead estates in West Hill and at Totterdown Fields in Tooting.
It means upgrades to lifts will happen sooner at Caistor House, Ivanhoe House and Rokeby House on Balham's Lochinvar estate, at All Saints Court on the Lurline Gardens estate in Battersea, at Newtown Court and Rollo Court on Battersea's Rollo estate and at Bembridge House and Binstead House
on Wandsworth's Wendlesworth estate.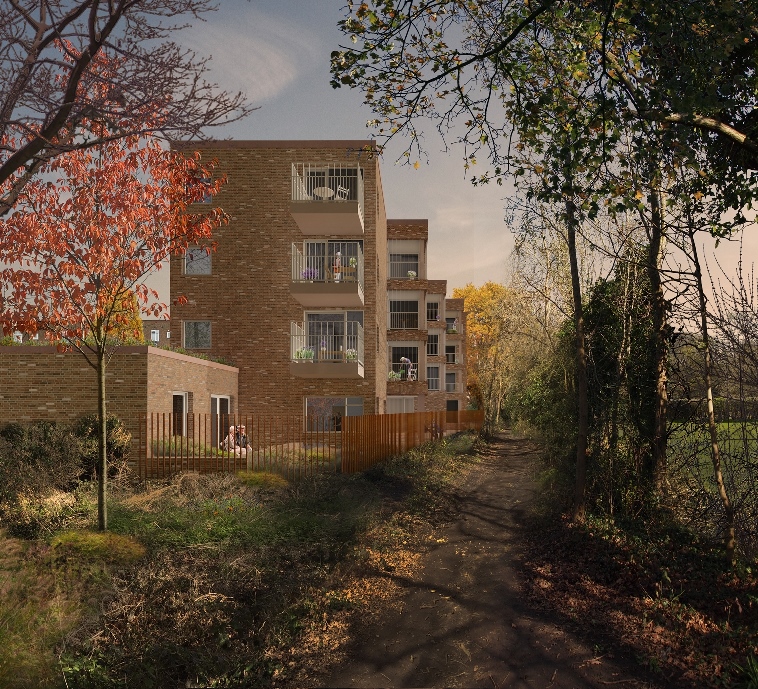 Work has now begun on a new council homebuilding scheme at Stag Lane Roehampton
It also means that CCTV and entrycall security systems can be upgraded earlier in parts of Roehampton's Alton estate, Battersea's Surrey Lane estate and also at the Cunliffe estate in Tooting.
This enhanced level of funding means that between now and April 2023 at least £112m will be spent on major refurbishment projects, £14m on new lift systems, £12m on heating and hot water upgrades and repairs, £3.6m on sheltered housing improvements, and £4.5m on adaptations for disabled residents.
In addition the council will continue with its ambitious plans for major regeneration and new build schemes in the borough, regenerating local estates to provide better quality homes and neighbourhoods and also on building new affordable homes for rent and shared ownership.
The total level of housing investment in future years is also likely to increase as additional projects are added to the capital programme in forthcoming budgets.
The council has a long term record of investing in its housing stock. It is down to this long history of investment that council homes in Wandsworth were able to meet the Government's Decent Homes Standard three years ahead of schedule. Wandsworth was the first council in London to achieve this.  
The borough's cabinet member for housing Cllr Kim Caddy said: "We have unveiled a huge programme of improvements to the borough's council estates. This investment will make a big difference to the daily lives of tens of thousands of people.
"People living on our estates are set to benefit from major upgrades to lighting, heating and security around their homes. Many blocks would also get brand new roofs, windows and lifts and there will be new boilers plus kitchens and bathrooms fitted in a large number of properties.
"And at the same time as these improvements are being proposed, we are also planning to reduce rents for our tenants on low incomes in our affordable and social rent properties.
"The council has a long and sustained record of investing heavily in local housing estates to ensure that our residents live in good quality accommodation. These plans for the next four years show that picture continuing."