Why I Love Wandsworth Libraries
Published: Thursday, February 21, 2019
In the second of our chats as part of our #getotknowyourlibrary campaign, we speak to library regular Zoe Weirich.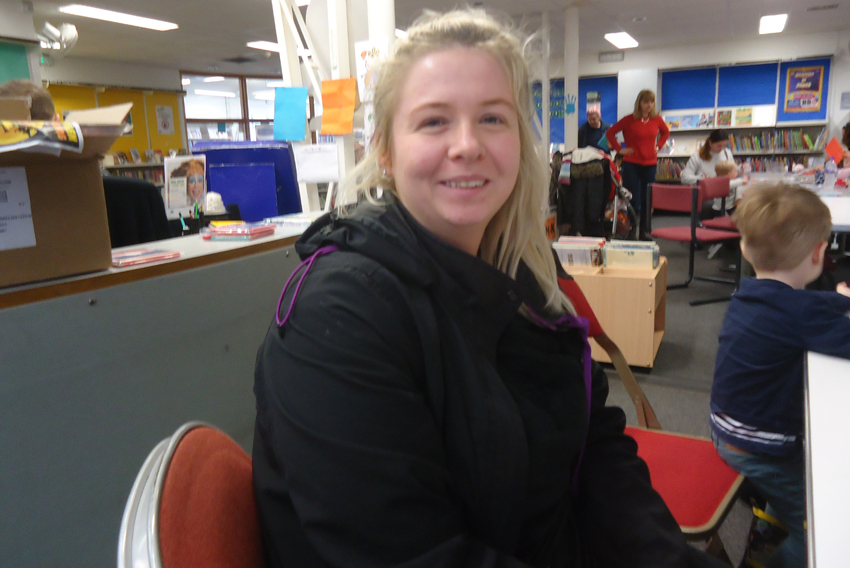 Zoe Weirich
"I'm a nanny and I come to Southfields Library all the time with Rory, who is three-years-old.
Rory loves the books – especially ones about dinosaurs and lions – and once a month we come and take out some of them. He also really enjoys the Story Time every Wednesday. One of the library staff tells a story and then there's usually a craft activity afterwards. Today we've been making a Valentine's Day card. I do like the fact there's opportunities for crafts alongside the reading and the listening and the children love it. It makes for a very pleasant morning.
Southfields is a really nice library. I like the space itself which is very open. You can leave your buggies in one of the areas and then come into the children's section. And the staff are always very friendly.
It's great that Wandsworth has libraries such as this and has special areas for the children to come. It's also very good for the community. Lots of my nanny friends come to the Story Time events and we can chat and it's a nice, sociable thing to do. I also go to Earlsfield Library which is very good."
____________________________________________________________________________________________