Why I Love Wandsworth Libraries
Published: Friday, February 15, 2019
In the first of a series of chats as part of our #getotknowyourlibrary campaign, we speak to Linda Pearce – Senior Library Assistant at Balham Library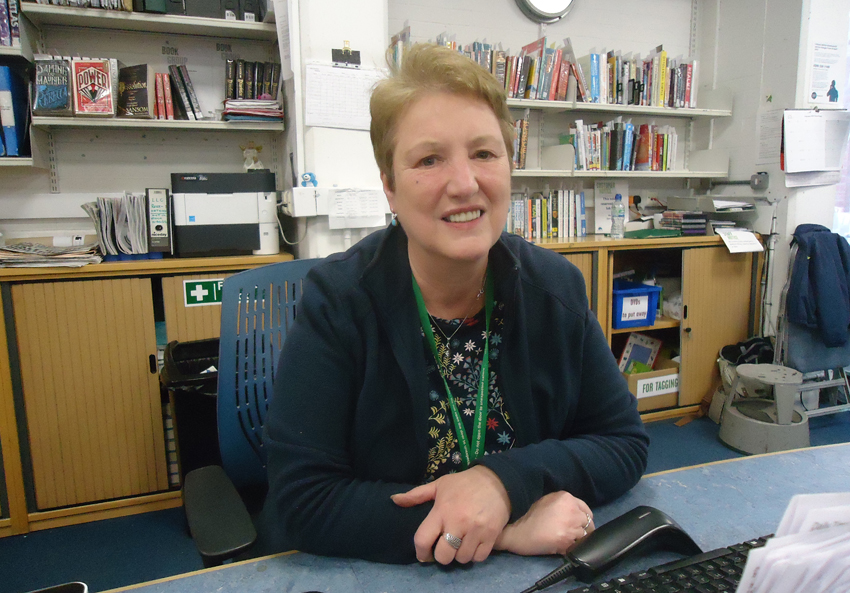 "I've been here for 30 years and actually finish at the end of the month.
I think libraries are even more important now because there's nowhere else where things are taking place for the community. It is a place where people can come and do so many things. The use of computers is very popular. If people want to apply for Universal Credit or something and don't have their own internet connection – where else are they going to go? Come to the library, there's nowhere else!
There is also something for everyone here. We have to get away from that idea that it's just books and you have to be an academic to use a library. There's everything here – DVDs, music, online stuff, and I quite like downloading the e-books. And you can get all of these for free. Also, for a small charge, you can print things out. People don't have printers at home so, once again, we're a great resource.
In this library we've got a quiet study room and if anyone makes a lot of noise we ask them to go somewhere else as there have to be spaces for people to study. We get a lot of A-Level and GSCE students here that want to do their studying in university holidays or coming up to exam time.
Wandsworth is very good at keeping its libraries open. We've been incredibly lucky and I have liked being here for the last three decades. It's nice meeting people and I've found the people who work in libraries are usually a great bunch!"
______________________________________________________________________________