Garratt Lane proposals to encourage walking and cycling and low traffic neighbourhoods
Published: Wednesday, February 12, 2020
Councillors have given their backing to a wide-ranging package of measures that could make Garratt Lane safer, greener and more attractive to cyclists and pedestrians.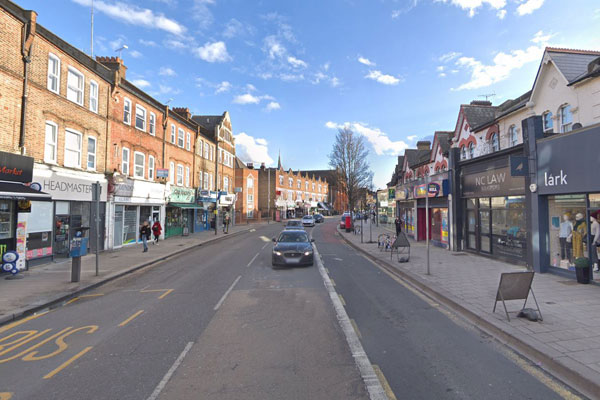 A number of measures have been identified to discourage rat running traffic, reduce vehicle speeds, prevent accidents, encourage cycling and improve conditions for pedestrians.
Up to 20,000 vehicles a day travel along Garratt Lane, which runs for two and a half miles between Wandsworth High Street and Tooting Broadway. It includes the Southside Shopping Centre, Earlsfield Station and dozens of shops, bars and restaurants.
The proposals, which will now be the subject of further detailed investigation, could lead to an investment of up to £5m in local transport infrastructure.
As well as new cycle lanes, more trees and the introduction of 'parklets' and other small green parcels at various locations, the blueprint calls for a 20mph zone along the whole length of Garratt Lane, plus the creation of four Low Traffic Neighbourhoods – which would result in safer and quieter streets more conducive to walking and cycling. The proposals are also designed to improve safety on routes to and from local schools and encourage more parents and children to walk and cycle.
These Low Traffic Neighbourhoods would be:
North Garratt Lane: Bordered by the A3 to the north, the railway line to the south and Trinity Road to the east;
Wandsworth Cemetery: Bordered by Magdalen Road to the north, Burntwood Lane to the south, Openview to the east and Springfield Hospital to the east;
Aboyne Road: Bordered by Burntwood Lane to the north and Streatham Cemetery to the south;
Streatham Cemetery: Bordered by the cemetery to the north, Tooting High Street to the south and Hepdon Road to the east.
Other features identified in the plans include a series of public realm enhancements - removing street clutter, improved lighting and seating, upgrading pavements, introducing continuous crossings at side roads, new safer crossing points, better signage and wayfinding and improving surface drainage to prevent water pooling.
The council's transport spokesman Cllr Paul Ellis said: "Garratt Lane is a vibrant and busy commercial thoroughfare, linking two town centres. It is a major transport link and home to many thousands of residents who live in the residential streets than run off it.
"We want to make it a safer, quieter and better place to visit and to travel along and help to persuade people to make the switch from using cars to walking and cycling.
"These are far reaching changes that will not happen overnight, but will instead, over time, support our ambitious green agenda to promote and encourage more sustainable forms of transport.
"It is a project that supports many of the key objectives of the Wandsworth Environment and Sustainability Strategy which is the council's commitment to playing its full role in tackling climate change.
A copy of the detailed Garratt Lane corridor study upon which these proposals are based is available on the council's website