Green light for cycling contraflow scheme
Published: Friday, February 7, 2020
Councillors have agreed to make a cycling contraflow scheme in Earlsfield a permanent feature.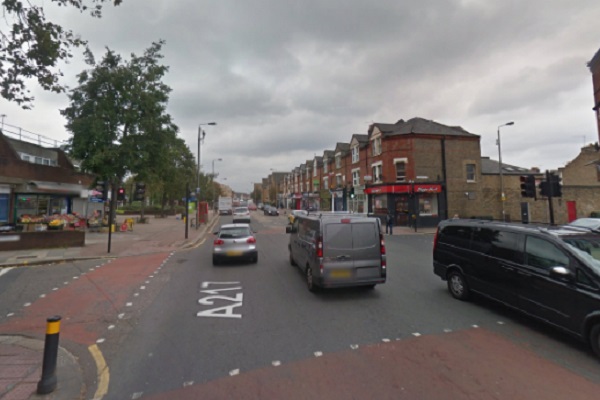 At a meeting last night (Thursday), councillors approved on a permanent basis a scheme that provides cyclists with a safe and convenient short cut between Garratt Lane and King George's Park.

The cycling contraflow scheme has been running on a trial basis since the summer in Furmage Street and Twilley Street, which are both one way to all other forms of traffic but allow cyclists to travel safely in both directions.

It means cyclists can avoid Garratt Lane's busy junction with Kimber Road and Swaffield Road, offering instead a convenient short cut towards the cycle routes in King George's Park.

And as part of a wider road safety initiative at this location, council highways engineers will explore additional traffic calming measures that could be introduced here. They will also be liaising with their opposite numbers at Transport for London to establish if there are any changes to traffic light timings and phasing which would make that junction safer for both cyclists and pedestrians.

To make the pilot scheme safe for all road users, better signage and road markings were introduced, along with changes to traffic islands, the introduction of double yellow lines on corners to improve visibility and the introduction of "armadillos" on the carriageway surface to physically mark out the new cycle lanes.

Transport spokesman Cllr Paul Ellis said: "This scheme means cyclists can avoid this busy junction in Garratt Lane so it should make their journeys here a lot safer.

"We want to make this part of a wider package of measures to encourage and enable people to take up two wheeled travel.

"There are clear and obvious health and air quality benefits if we can get more residents to take up this non-polluting form of transport.

"Introducing convenient short-cuts for cyclists on quieter roads with low traffic volumes is just one of the ways we can help enable higher levels of bike travel in the borough."

For more information about support for cycling in Wandsworth visit www.wandsworth.gov.uk/cycling.