Guaranteed job interviews for forces veterans
Published: Wednesday, February 19, 2020
Armed forces veterans will get a guaranteed job interview at Wandsworth Council under a new initiative announced this week.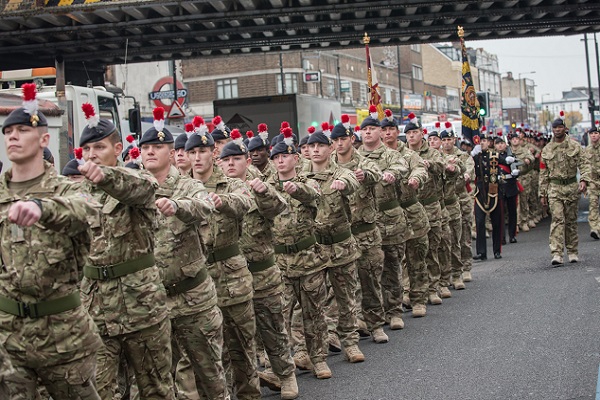 Many people leaving the armed forces find it difficult to transition to civilian life, especially finding secure and lasting employment. The Guaranteed Interview Scheme for Veterans means they will get a chance to demonstrate their strengths beyond the initial application stage.
The council signed the Armed Forces Community Covenant in 2012 and since then has worked to make it easier for veterans to access help and advice, including support with accessing housing. In 2018 it became one of just a handful of local authorities to receive the Defence Employer Recognition Scheme Gold Award for its work.
The Guaranteed Interview Scheme builds on this support and aims to
Help veterans overcome barriers to finding civilian employment
Reduce the risk of health and welfare problems as a result of long-term unemployment
Redress the balance for veterans' re-employment prospects by giving them the chance to improve their transition back into civilian life
Complement the re-employment support provided to veterans by the Ministry of Defence
Help the council benefit from the transferrable skills and qualities of veterans
Veterans will not get a guaranteed job – that will still go to the best candidate based on objective criteria in the role profile – but there is a guaranteed interview for any veteran whose application meets the minimum criteria for the post. A veteran is anyone who has served, at any time and for any period, in Her Majesty's Armed Forces.
Wandsworth Council's Armed Forces Champion Cllr Guy Senior said: "We are proud of our work supporting veterans and their families. This new scheme will help them get back into civilian life and will enable the council to benefit from the skills and life experience of men and women who have served their country with dignity and honour."
To apply for a job at Wandsworth Council under the Veterans' Guaranteed Interview Scheme, visit the recruitment website and make the declaration when requested in the online application. You will be required to evidence your service at interview stage.
Find out more about support for the Armed Forces in Wandsworth.