Safer route to school for pupils at St Michael's
Published: Wednesday, February 12, 2020
Children attending a Southfields primary will benefit from safer journeys to and from the school gates when a new zebra crossing is unveiled after next week's half-term break.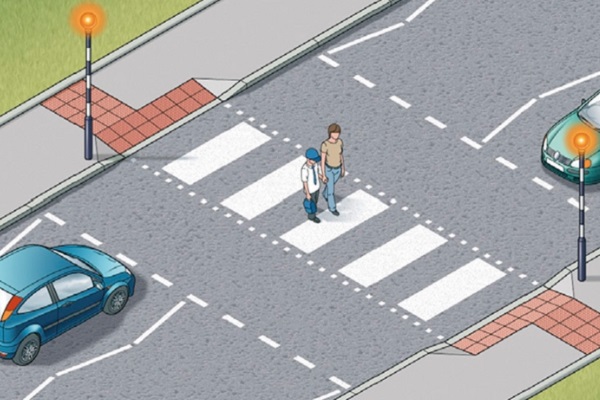 The new raised crossing will be installed outside the main entrance to St Michael's CofE primary school in Granville Road.
The zebra, which incorporates a formal pedestrian crossing with a speed-reducing raised carriageway table, will replace an existing pedestrian refuge – providing a safer place to cross the road for pupils and parents.
The pavement will also be widened to improve visibility while additional road markings will be introduced to encourage lower vehicle speeds outside the school's main entrance.
Transport spokesman Cllr Paul Ellis said: "Introducing a new raised zebra crossing at this location will complement the existing traffic calming features here and offer pedestrians shorter waiting times to cross the road, lower vehicle approach speeds and improved safety."