Success of car club membership means fewer journeys by car, less congestion and better air quality
Published: Friday, February 14, 2020
Car clubs have been such a success in Wandsworth that membership has almost reached 30,000 – meaning one in every seven driving licence holders in the borough is now a member.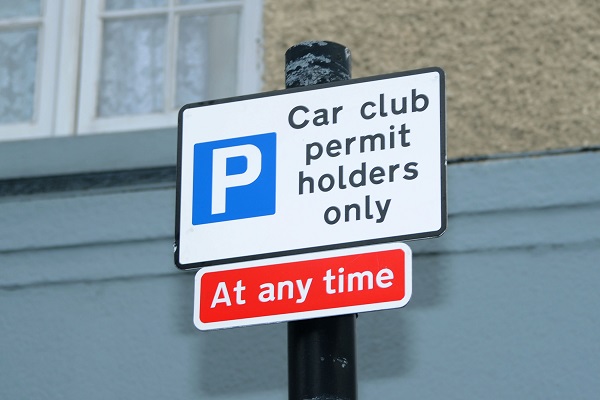 The council has been promoting car clubs since 2007 as part of its efforts to reduce traffic congestion, improve air quality and provide residents with a cheap and cost-effective alternative to car ownership.
Councillors on the strategic planning and transportation scrutiny committee were told that there are currently four car clubs operating in the borough with more than 29,000 members. Between them they have access to 313 vehicles that can be hired by the hour, day or week.
Wandsworth is believed to have the highest level of car club membership of any local authority in the country.
Encouraging membership means that household vehicle ownership in Wandsworth has fallen over the past decade despite increases in the borough's population.
Councillors were told: "All car club vehicles are compliant with the Mayor of London's Ultra Low Emission Zone (ULEZ) standards, and the proportion of electric vehicles within car club fleets is expected to increase which would also help accelerate public awareness of and access to electric vehicles.
"In addition, research and data from the transport charity CoMoUK, TfL and London Councils demonstrates that car clubs result in fewer trips being made by car. This means car clubs result in lower levels of traffic pollution and CO2, helping to work towards the aims of the Wandsworth Environment and Sustainability Strategy 2019-2030 (WESS)."
The council's transport spokesman Cllr Paul Ellis said: "The growth of car clubs in Wandsworth has been a huge success.
"The evidence shows that members make fewer journeys by car - many less than if they owned a vehicle, so it is having a beneficial impact on air quality and helped to cut congestion.
"There are now nearly 30,000 car club members in the borough, the highest number anywhere in the country. Locally one in every seven residents with a driving licence is a member. As we look to achieve our climate change targets we will be encouraging more people to give up their cars and join a club instead."
For more information about the borough's car clubs, the benefits they offer, and how to join, visit the council's website.
The website also contains more information about the council's climate change action plan. The town hall has declared a climate emergency and set targets of becoming a carbon neutral organisation by 2030 and zero-carbon by 2050.