Book your place now for business advice
Published: Friday, January 11, 2019
Bookings are now open for Wandsworth Enterprise Month in March, so get in early to secure your spot.
Previously known as Wandsworth Enterprise Week, the business support event now features a whole month of talks, advice sessions, panel discussions, networking opportunities, workshops and Enterprise Schools Week.
Wandsworth Enterprise Month is organised by the council's Economic Development Office, which provides advice and support to the borough's business sector. This year the programme will also include a number of fringe events organised and hosted independently by local businesses
Highlights include
Start Up Wandsworth for entrepreneurs thinking about starting their own businesses,
Using social media to grow your business
How to get media coverage and a chance to meet national and regional journalists
Branding advice
Information on exporting, importing or manufacturing abroad
How to create a WordPress website
Advice for creative businesses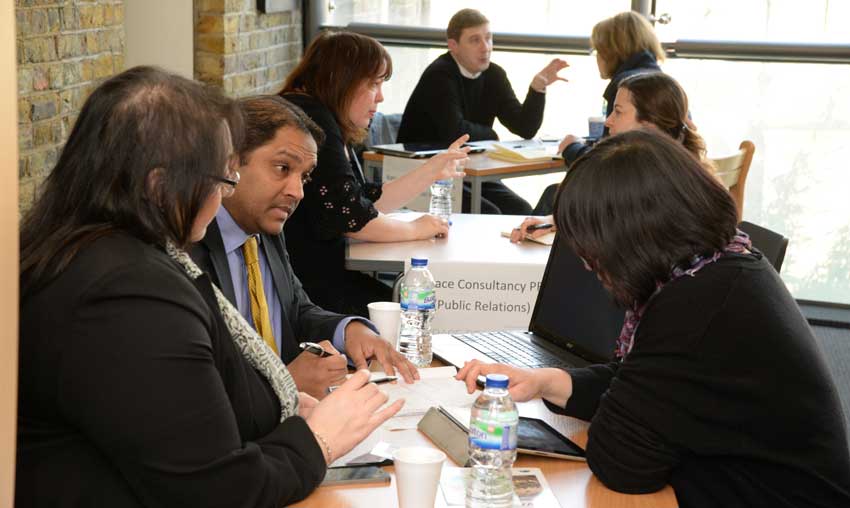 Business advice sessions will be on offer
Women's Enterprise Day, which take place on International Women's Day, is the borough's biggest celebration of female Entrepeurship and a chance for female founders to network and hear from successful business women.
There will also be dedicated events for food businesses including how to network and grow your business and exclusive tours of New Covent Garden Market. Young entrepreneurs will be showcasing their skills at the annual trade fair at Southside and Wandsworth Enterprise Schools' Week will take place in schools across the borough from March 25-29.
Wandsworth's business spokesman Cllr Rory O'Broin said "We have run successful Wandsworth Enterprise Weeks for the past five years, and we felt it was time to spread the event over the course of a month to enable even more businesses and entrepreneurs to take advantage of the advice and expertise on offer.
"There are now a string of events during the whole month, and we have some great speakers lined up, but places go fast so book now."
Wandsworth Enterprise Month takes place between March 4-29 at venues across the borough and the majority of events are free. Numbers are limited so must be booked in advance. Priority will be given to Wandsworth businesses and residents.
To find out more about any of these events, or to book your place, visit www.wandsworthenterpriseweek.biz or email wew@wandsworth.gov.uk