Don't miss your only chance to make your voice heard about Heathrow
Published: Thursday, January 24, 2019
Wandsworth Council Leader Ravi Govindia today urged residents, concerned about the impact of a third runway at Heathrow, to attend a consultation event that the airport is hosting in the borough next week.
As part of an eight-week public consultation 30 events are taking place across London and beyond, with only one taking place in Wandsworth - at the Elm Grove Conference Centre in Roehampton next Wednesday (January 30).
Heathrow recently announced its plans for an additional 25,000 flights a year in advance of a third runway opening.
New 'design envelopes' show that noise from an expanded Heathrow is likely to affect residents across all parts of the borough, with many set to experience significant annoyance from aircraft for the first time.
The impact from additional flights would be felt most keenly in West Hill, Southfields, Earlsfield and Tooting. Currently most aircraft noise from is concentrated over the north of the borough including Putney, Wandsworth and Battersea.
At next week's consultation event Heathrow will have staff on hand to answer questions, with a sound demonstration facility to supposedly show what aircraft may look and sound like at different heights, both outside and indoors.
Councillor Govindia said: "Our residents know that a third runway would have a serious impact on the borough and their lives. If this goes ahead we will see an unacceptable rise in noise and air pollution, damaging the environment and posing a risk to people's health.
"We are only getting one event at the far end of the borough, which is hard to reach for most residents, to discuss this impact - even though this will affect hundreds of thousands of our residents. I would urge people to get involved, go along and ask questions. We need to make our voices heard."
The Heathrow consultation is asking for public feedback on issues such as noise, runway alternation and night flying relating to its two existing runways, as well as the proposed controversial new third runway.
Although the airport says it is not consulting at this stage on the specific means to achieve the extra flights it is inviting views on the general airspace change proposals.
The consultation document is available online at http://www.heathrowconsultation.com/. The material includes a post-code checker which enables residents to see whether their home is likely to experience noise from arrivals or departures from an expanded airport.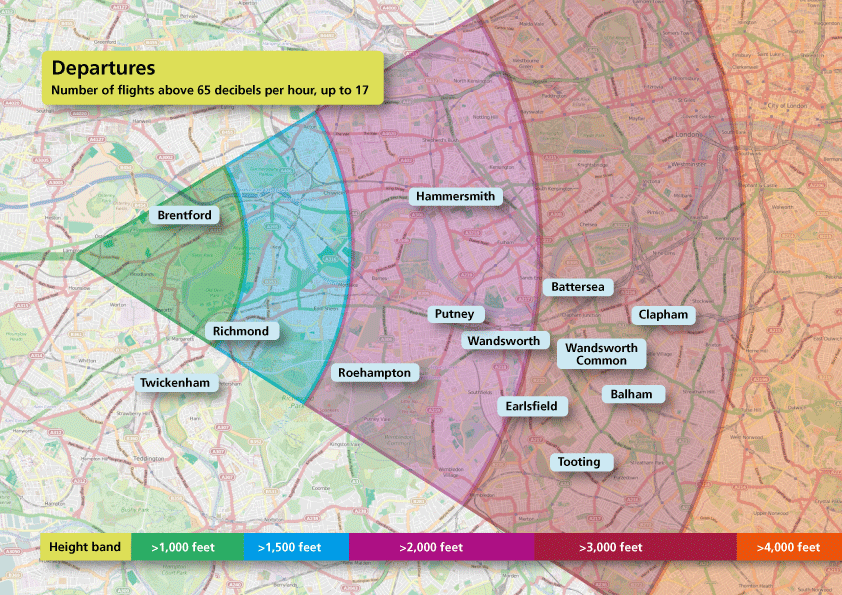 Councillor Govindia added: "The extra 25,000 flights that Heathrow are trying to squeeze in now will be a taste of things to come - more early morning arrivals and more people affected across all parts of the borough. The council will continue to challenge the false prospectus on which the third runway is based."
Wandsworth is part of a coalition of councils and others – including the London Boroughs of Hillingdon, Richmond, Windsor and Maidenhead, and Hammersmith and Fulham, as well as the Mayor of London and Greenpeace – that are seeking a judicial review of the Government's decision to give policy support in the Airports National Policy Statement ("NPS") for a third Heathrow runway.
· Next week's consultation event will take place on Wednesday, January 30 with residents able to attend anytime from 2pm to 8pm at the Elm Grove Conference Centre Oak Rooms, The University of Roehampton, Roehampton Lane, SW15 5PH.
· To take part in the online consultation visit: https://feedback.heathrowconsultation.com/