Reprieve for Lavender Hill police station
Published: Thursday, January 17, 2019
Wandsworth Council has welcomed the news that Lavender Hill Police station is to remain open.
Chief Superintendent Sally Benatar, Commander of the Metropolitan Police Service's South West Basic Command Unit, confirmed the news at a council finance and corporate resources overview and scrutiny meeting last night (Wednesday), telling the committee that the police station would remain open with a continuing 24/7 front counter service.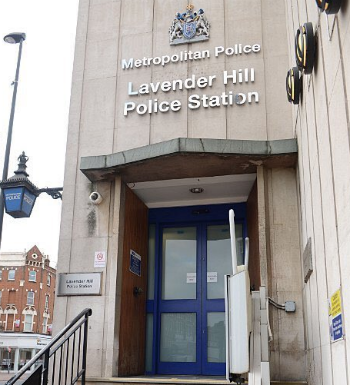 Police station reprieved
The Lavender Hill station, which is the borough's only 24 hour police station, had been earmarked for closure as part of proposals by the London Mayor which were part of a public consultation exercise.
The council had opposed the plans and campaigned to keep it open.
Cllr Guy Senior, Wandsworth Council's cabinet member for finance and corporate resources, said: "Lavender Hill is the only 24-hour police station that serves Wandsworth's 320,000 residents and is the only one that people can go to at any time of the day or night if they need police assistance.
"We were very concerned about these plans and very much welcome the news that Lavender Hill is to remain open as it is very important that officers are able to have a face-to-face dialogue with our residents."
He added: "Wandsworth Council has an excellent working relationship with the police and has maintained a close dialogue with our borough commander to make sure she understands local priorities and local concerns."