Schoolchildren invited to explore the borough's past
Published: Tuesday, January 8, 2019
Wandsworth schools are invited to enter the fifth annual Wandsworth/GLL Heritage Award for Schools.
The competition aims to get local children interested in the history and heritage of Wandsworth and encourage a sense of community.
There will be two prizes of £750 each for best class and best individual entry. Cash prizes are sponsored by Greenwich Leisure Limited – a not-for-profit charitable social enterprise that runs Wandsworth libraries and heritage service.
Last year's winners included Granard Primary School's exploration of the sports played on Putney Heath through the ages, Riversdale School who imagined what local sights children would see if they travelled back in time, Alton Primary school who researched the history of the Alton Estate and Burntwood School for a project on the historical ice house in the school grounds.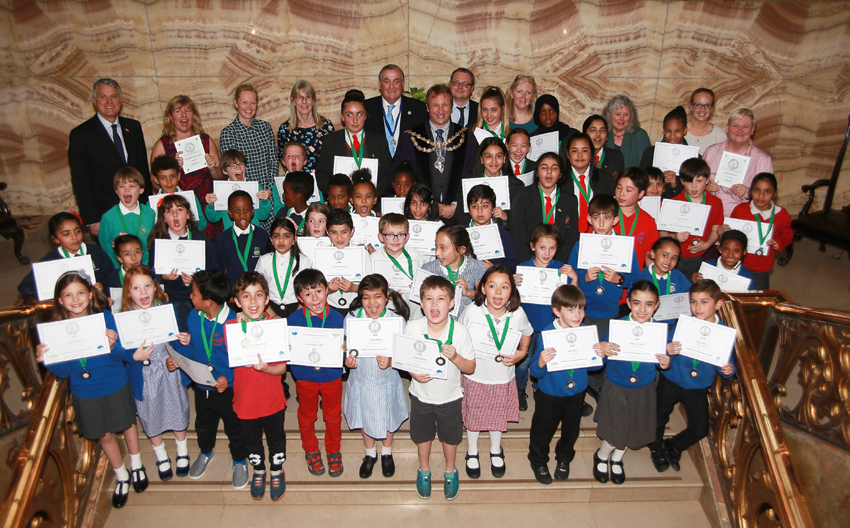 All the winners at the town hall ceremony
The council's spokesman for children's services Cllr Sarah McDermott said: "Since the competition was launched five years ago, we have seen some really well-researched and imaginative entries from local schools. This is a great way to make learning history fun, and to give our young people a sense of where they come from and the lives of people who lived here before us."
If you are interested in entering your school, email libraries.administration@gll.org or visit www.wandsworth.gov.uk/schoolsheritageawards.