Curry meal came with a cockroach
Published: Tuesday, January 7, 2020
When a customer ordered a curry dish at a vegetarian restaurant in Tooting, he hadn't bargained on an unwanted extra ingredient – a live cockroach.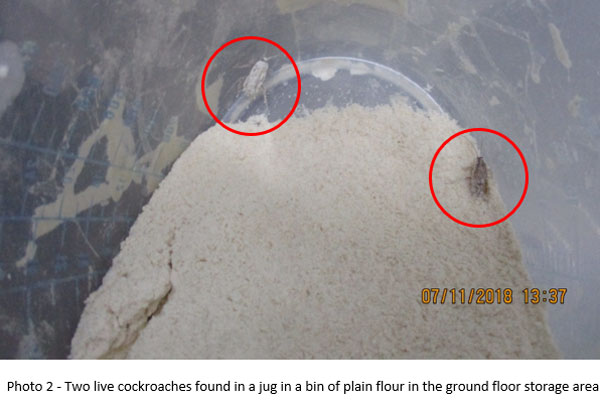 Luckily the customer managed to spot the bug before eating it and alerted the council's food safety team which immediately launched an investigation into health and hygiene standards at Saravanaa Bhavan in the Upper Tooting Road.
When inspectors visited the restaurant they found a serious and widespread cockroach infestation throughout its kitchen and food storage areas.
Live and dead cockroaches were found, along with their faeces, on food preparation surfaces and worktops.
Two live cockroaches were found in a box of plain flour while others were found underneath a chest freezer, at the entrance to a walk-in fridge unit, alongside an area storing spring onions and crawling on the ceiling.
Numerous cockroaches were even found in the customer order ticket machine placed on a shelf above cooked food.
Dirt and food debris, plus dirty utensils, were found throughout the kitchen and storage areas. In evidence provided in court, magistrates were told that the infestation was "out of control".
Confronted with such a serious risk to public health, the inspectors immediately ordered the restaurant to close by serving a Hygiene Emergency Prohibition Notice. This decision was endorsed two days later at a hearing in front of Wimbledon Magistrates.
And it was at the same court last month that the company behind the Saravanaa Bhavan chain of restaurants - Southbridge Limited - was formally prosecuted by Wandsworth Council's food safety team.
In court the company pleaded guilty to four food hygiene offences and was fined £6,500 plus court costs amounting to £3,170.
Cockroaches and their droppings can harbour harmful bacteria, such as E coli 0157, Salmonella, Campylobacter, Staphylococcus aureus Streptococcus and Listeria which can cause diarrhoea, fever, vomiting, abdominal cramps, skin rash and in extreme cases even lead to fatalities. Cockroaches can also trigger asthma and other allergies through their droppings and shed skin.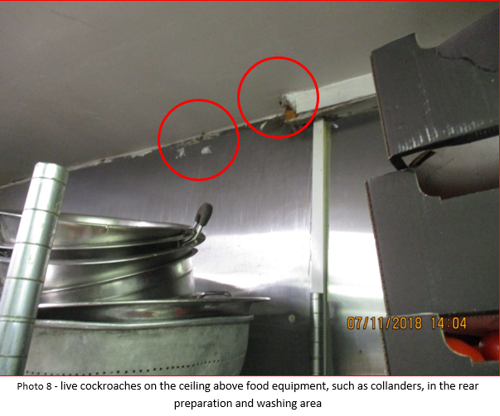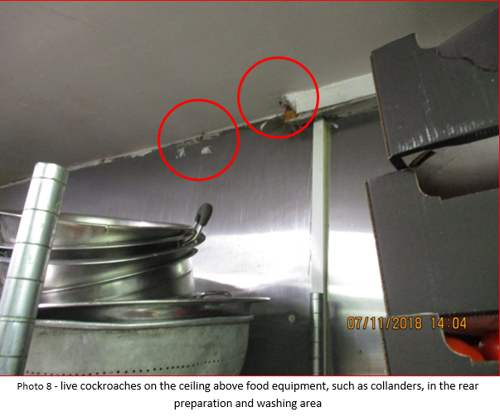 The council's spokesman on consumer protection Cllr Steffi Sutters said: "This case should serve as a stark warning to other food businesses that are tempted to take a risk with the health and well-being of their customers.
"If you run a food business in Wandsworth then you must ensure the highest standards of hygiene and cleanliness. If your premises are not up to scratch then you can look forward to the possibility of immediate closure and prosecution in the courts, plus all the ensuing bad publicity that these cases inevitably attract.
"It is vital that owners and proprietors of food businesses take all the steps they need to make sure they do not suffer the same expensive fate as this establishment.
"Customers can also check on hygiene quality levels in local restaurants and take-aways by scrutinising their star ratings. All food establishments in Wandsworth have been given a star rating based on their safety and hygiene standards and this rating is normally displayed prominently near front entrances. If it is not – then customers should ask the owners why it is not."
People can check these "scores on the doors" ratings by visiting www.wandsworth.gov.uk/foodsafety.
Anyone with concerns about health and safety issues at any local business or commercial premises in Wandsworth can register those concerns by emailing staff who are based at Merton town hall. The email to use is foodandsafety@merton.gov.uk.