Feedback sessions to help shape future plans for central Wandsworth development area
Published: Friday, January 31, 2020
The council wants to hear from local residents, businesses and amenity groups about future plans for a key development area in central Wandsworth.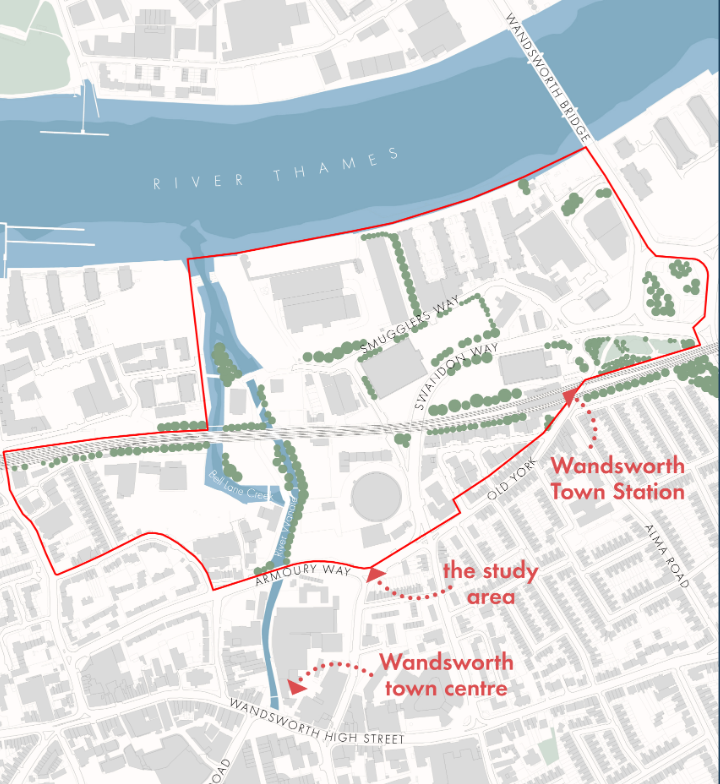 The council is preparing a masterplan for a large area of industrial land north of Armoury Way as far as the Thames and including the Wandle Delta in the west and Wandsworth roundabout and bridge to the east.
The idea behind producing a masterplan for the area is to support its future development as a vibrant mixed-use area.
The land has huge potential to provide new workspace, industrial space, homes, community and cultural space, green space and improved streets.
The masterplan will be adopted as a Supplementary Planning Document (SPD) which will add further guidance to the policies in the Local Plan. The document will identify a clear vision for the future of the area and will set out principles to guide future development and investment.
In order to better understand the wishes and priorities of people who work, live and visit this part of the borough, the council will be holding two information and feedback sessions, giving people a chance to express their views.
These sessions will be at:
Wandsworth Civic Suite, Wandsworth High Street, February 20, 5.30pm - 8.30pm.
Southside Shopping Centre, next to Waitrose entrance, February 22, 10am -2pm.
The feedback from these events will help shape a shared vision and draft masterplan, which will be further consulted on in late autumn 2020. The masterplan is due to be adopted in the Spring of 2021.