New lease of life for the bus that once 'vanished'
Published: Tuesday, January 21, 2020
Councillors have welcomed an announcement by transport chiefs at TfL that an important local bus route that once vanished from the streets of Battersea without warning – is to increase its frequency from next month.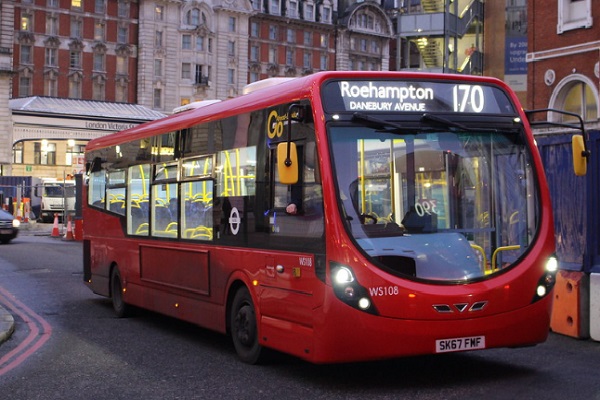 Passengers on the 170 bus service – which operates between Victoria Station and Roehampton's Danebury Avenue - will benefit from a new improved timetable from February 1.
From that date the 170 will run every seven to eight minutes Monday to Saturday daytimes and every 12 minutes on Sundays and all other evenings.
The move has been welcomed by residents and councillors in Wandsworth who have been lobbying for additional capacity on this key route between Roehampton and central London.
And it marks a remarkable turnaround for the route which disappeared without warning in December 2017.
Local people were up in arms after TfL withdrew the service just before Christmas of that year without telling anyone.
The buses vanished after TfL replaced the old single deckers on this route with new models it claimed could not fit underneath the railway bridge in Lombard Road in Battersea.
And instead of telling local people – or restoring the old buses as a stopgap until they could work out a longer-term solution, TfL simply withdrew the 170 from this part of Battersea leaving residents living in Lombard Road, Vicarage Crescent and Battersea Church Road with no bus service.
But following pressure from the council - and from local people, 790 of whom signed a petition in just a few days, TfL relented and reinstated buses that could fit under the bridge. Services on the 170 resumed in early January 2018.
Wandsworth's transport spokesman Cllr Paul Ellis said: "This increase in frequency is a very welcome development and will provide our residents with an improved service on this busy and popular route.
"If it hadn't been for a combination of people power and town hall pressure this bus route might have been axed in 2017 so I'm delighted it's been given a new lease of life and can continue to serve our residents."