Wandsworth is London's most active borough
Published: Monday, January 6, 2020
Wandsworth has become the most active borough in London after sharp rise in activity levels.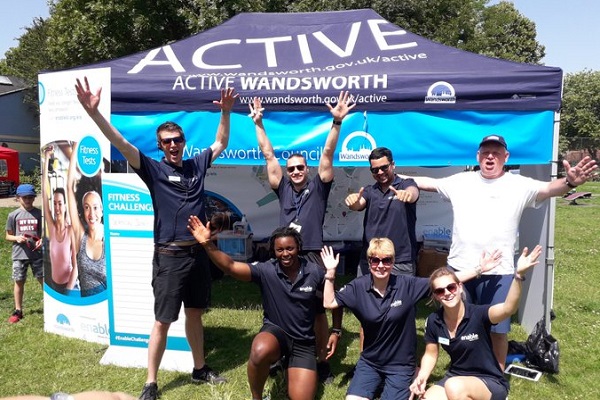 Sport England's annual Active Lives survey shows that in the last 12 months there has been an increase of almost nine per cent of Wandsworth residents categorised as active.
Almost eighty per cent (79.2 per cent) of Wandsworth's adult population achieve 150 minutes of physical activity per week. This far exceeds London's average figure of 64.4 per cent and is also a significant increase of 9.3 per cent since measurement began in 2015.
Wandsworth Council leads Active Wandsworth – a partnership between the council and key organisations including Enable Leisure and Culture, Places Leisure, Roehampton University and Healthwatch.
When it was launched following extensive public consultation the Active Wandsworth Strategy 2017-2022 aimed to make Wandsworth the most active borough in London.  It pulls together actions from a range of existing strategies and embeds physical activity across partner organisations. Updates on progress are reported to the borough's Health and Wellbeing Board and to the wider public at Talk Active evenings (pictured below).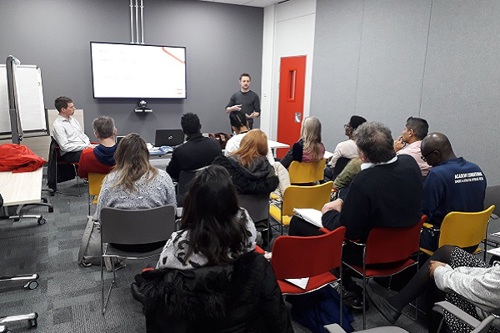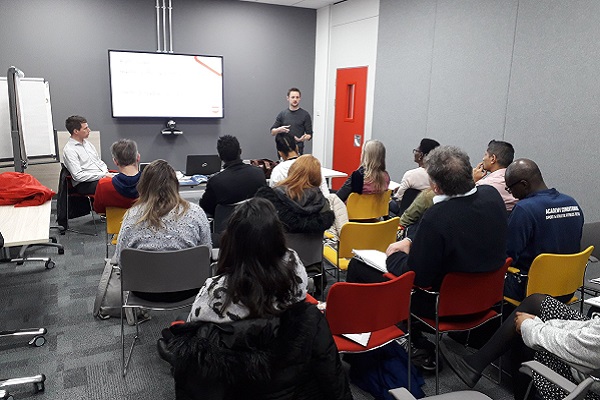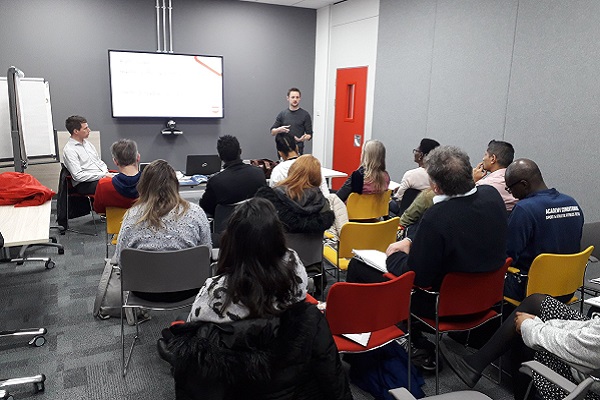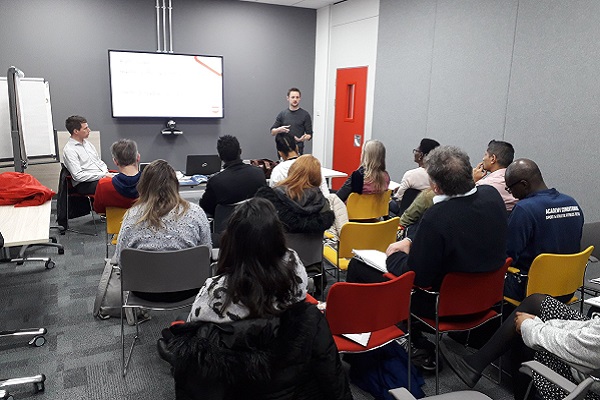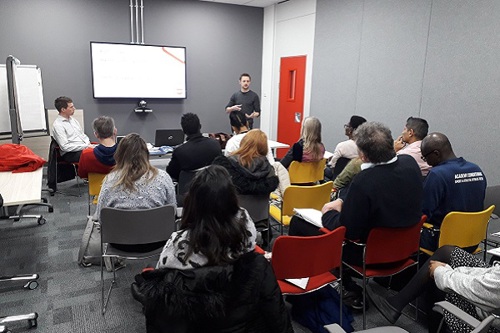 Programmes have been developed that can be delivered in target areas or to target groups including the Get Out Get Active programme, encouraging inactive disabled and non-disabled people to be active together, and Sporting Memories sessions in sheltered housing accommodation.
Work in association with partners to support people with long-term health conditions includes the Active Wellbeing programme with Mind and the Move More campaign with Macmillan. The council also organises the annual Get Active Wandsworth Festival attracting thousands of people across the borough.
Recently the council's health and wellbeing contractor Enable Leisure and Culture started a social prescribing programme which will link with a range of voluntary organisations to prescribe physical activity for health conditions.
Wandsworth is also developing a physical activity programme in association with its Family Recovery Project to promote the benefits of being active together to improve confidence in accessing local services and facilities and to increase training and employment opportunities.
The council's leisure spokesman Cllr Steffi Sutters said: "Well done to all the members of the Active Wandsworth Partnership who have more than delivered on their promise to increase physical activity in Wandsworth.  This is a brilliant result and I look forward to seeing even greater improvements."