Get to know your library: Dempsey & Makepeace launch our summer reading challenge
Published: Monday, July 8, 2019
As part of our #gettoknowyourlibrary celebration of Wandsworth libraries we're focusing on the wonderful variety of events, services, groups and resources they have to offer.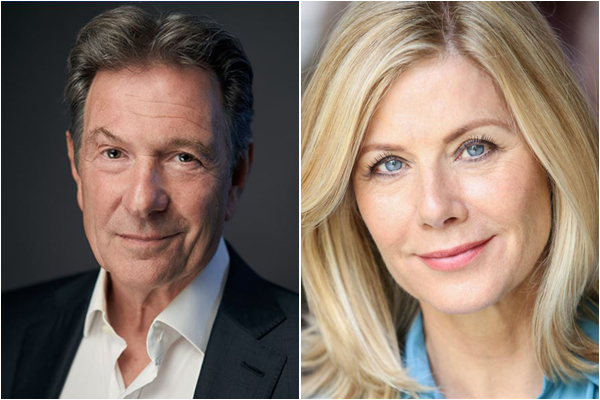 Michael Brandon and Glynis Barber will be appearing in a free event at Balham Library from 11am on Saturday, July 13 to send Wandsworth's Summer Reading Challenge into orbit.
Two of the biggest stars of the 1980s, who played the dynamic detective duo in the hit TV series, will be reading from space and detective-themed books before leading the youngsters on a detective hunt for 'missing space books' dotted around the library.
It's all part of this year's challenge for children aged four to 11 to read any six library books of their choice and keep up their reading skills over the summer holidays. Inspired by the 50th anniversary of the moon landings this year's challenge theme is called Space Chase.
"I appeared in the Captain America film and Glynis starred in the sci-fi TV series Blake's 7 so we know a thing or two about space," said Michael, laughing. "I also love reading children's books and for a number of years I did all the voices for Thomas the Tank Engine! We're both delighted to be launching this year's Summer Reading Challenge for the borough. Libraries are so important for firing the imagination."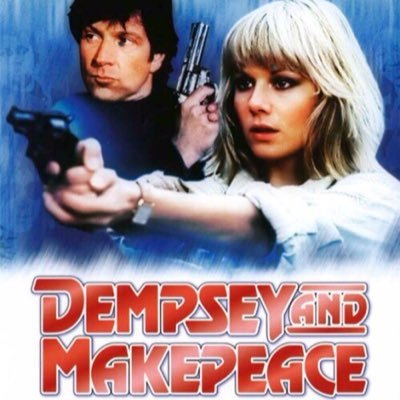 Famously, Michael and Glynis became a couple after appearing together in Dempsey & Makepeace and they now live in the borough of Wandsworth. But it was in his home town of New York that Michael first became aware of the power of libraries and reading.
"When I was a kid the library was gym for my brain," he said. "There was a library in my school and we also used to take sponsored trips to the New York Public Library. For me it was like going to the pyramids – this wonderful place where you would do excavations of the mind. The characters and creatures I would read about was where my inner life started to take off. It's certainly not just a place to get your parking permit!"
Since then Michael has turned into a voracious reader and has even started writing his own book focusing on his 50 years in show business. It's certainly a contrast to his most famous character, the violent, streetwise Lieutenant James Dempsey who is far happier with a .357 Magnum than Jane Austen
"If he had to read a book then I'm sure Dempsey would choose a manual on gun velocity or techniques in forensics!" said Michael. "He might stretch to a bit of crime fiction by Michael Connelly but that's about it!"
"Besides being brilliant actors, Michael and Glynis are two wonderful people and it's great they have agreed to appear at the launch of our Summer Reading Challenge," said Cllr Steffi Sutters, the council's cabinet member for community services and open spaces.
"It's been noted that over the long summer holidays children's reading skills can dip, so as a council we are fully behind the challenge to encourage more reading by making it as fun as possible.
The appearance by Michael and Glynis will trigger a summer of space-themed events in Wandsworth libraries that include:
Meeting Lorraine Piddington, the author of The Aliens Who Loved Lemon Curd, at Wandsworth Town Children's Library on July 26
Making a space-themed mini magazine at Balham Children's Library on July 27
A workshop to create your own alien at Battersea Park Children's Library on August 19.
There will also be a host of other activities including: a visit from Zoolab featuring tarantulas and reptiles, street dance, and a parliament of owls!
• To find out about all the events planned visit: www.better.org.uk/library/london/wandsworth/news/summer-events-for-children-in-wandsworth-libraries
• We would love to hear about what makes your favourite Wandsworth library. Simply send us and Wandsworth Libraries a tweet to @wandbc & @wandsworthlibs and remember to include the hashtag #gettoknowyourlibrary