Superstar storytime wows Balham
Published: Monday, July 15, 2019
As part of our #gettoknowyourlibrary celebration of Wandsworth libraries we're focusing on the wonderful variety of events, services, groups and resources they have to offer.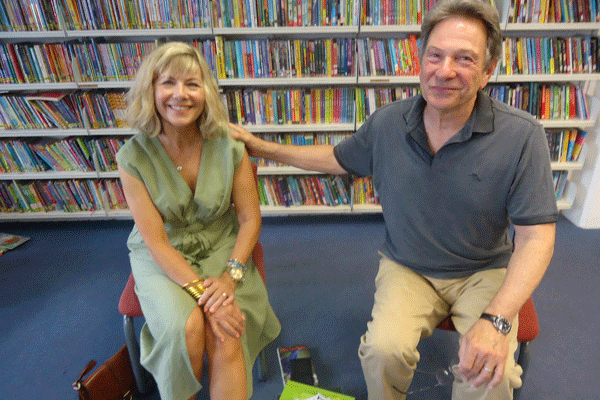 Celebrities Michael Brandon and Glynis Barber thrilled a packed library of children and adults on Saturday as they read stories, led a detective hunt for missing books and officially launched the Summer Reading Challenge.
The stars of the hit series Dempsey & Makepeace, and borough residents, were keen to support our #gettoknowyourlibrary campaign and entertained Balham Library over the course of Saturday morning as dozens of children signed up to the challenge of reading half-a-dozen books over the summer holidays.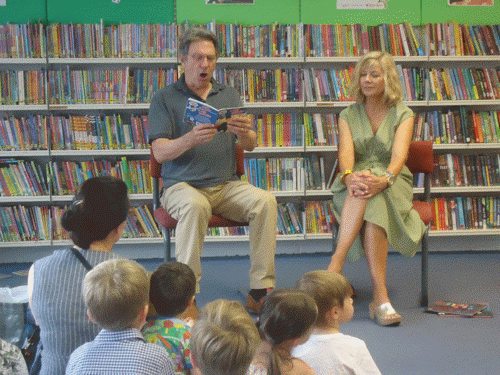 Michael, who voiced the many voices of Thomas the Tank Engine for a number of years, chose to read from one of those books, while Glynis' choice was the picture book, The Case of the Red-Bottomed Robber by Richard Byrne.
"It was lovely and I love reading to kids," said Glynis afterwards. "To see that look of concentration of their faces as they lose their minds to their imaginations is great. Libraries are hugely important and every single area should have their own library and people should do everything they can to support them. The fact that Wandsworth has kept libraries open rather than closing them is fantastic."
"I remember Dempsey & Makepeace and I know my kids love stories so it was the perfect combination!" said Bridget McCann, laughing (pictured below with husband Alistair). "Both of them were really animated in their readings and I liked the way they engaged so well with the children. We'll be signing our children up to the Summer Reading Challenge today."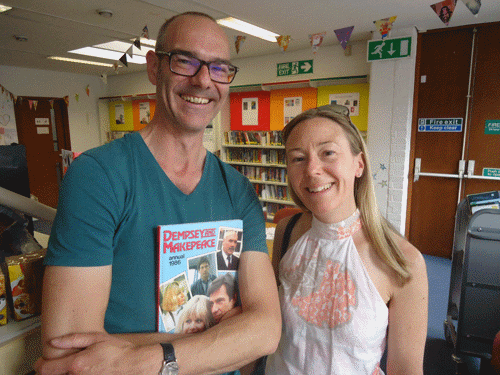 "It was great to have some famous people come in and read us some stories," said Michael, there with his family. "My son Alex really likes Thomas the Tank Engine so that was good for him to hear one of the stories and the whole event was very enjoyable."
The theme for this year's challenge is called Space Chase and is inspired by the 50th anniversary of the moon landings. It's been noted that children's reading dips over the long summer holidays so four to 11-year-olds are challenged to read six books of their choice before returning to school. In return they will receive free rewards and a medal and certificate at the end of the programme.
"We've already had 30-40 kids sign up for the reading challenge in just one morning!" said Alex Martin, Balham Library's manager. "It's lovely to see the library so busy and I've got a happy children's librarian, a load of happy children and many happy parents – how fantastic! It was also really appreciated to have some stars pop along and read stories to their local community."
"There was a fantastic atmosphere and it all helps get children interested in books," Cllr Steffi Sutters, the council's cabinet member for community services and open spaces. "It was absolutely wonderful to have Glynis and Michael with us today and we couldn't have asked for a better start to our Summer Reading Challenge."
The launch event triggers a summer of space-themed events in Wandsworth libraries that include:
Meeting Lorraine Piddington, the author of The Aliens Who Loved Lemon Curd, at Wandsworth Town Children's Library on July 26
Making a space-themed mini magazine at Balham Children's Library on July 27
A workshop to create your own alien at Battersea Park Children's Library on August 19.
There will also be a host of other activities including: a visit from Zoolab featuring tarantulas and reptiles, street dance, and a parliament of owls!
To find out about all the events planned visit: better.org.uk/library/london/wandsworth/news/summer-events-for-children-in-wandsworth-libraries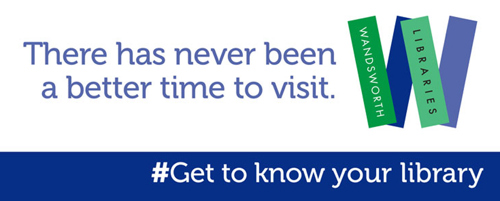 We would love to hear about what makes your favourite Wandsworth library. Simply send us and Wandsworth Libraries a tweet to @wandbc & @wandsworthlibs and remember to include the hashtag #gettoknowyourlibrary