Wandsworth Council marks the Addison Act celebrating 100 years of council housing
Published: Thursday, July 4, 2019
July marks the 100th anniversary since the passing of the Housing Act in 1919, most commonly known as the Addison Act.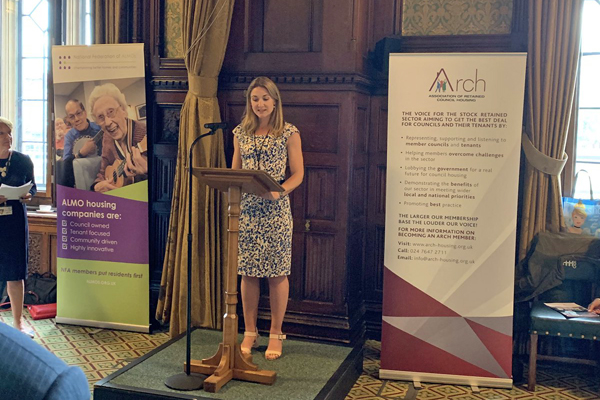 The end of the First World War in 1918 created a huge demand for housing for the working-class in towns throughout Britain. The Act was named after its author, Dr Christopher Addison, the then Minister for housing who paved the way for housing provision where councils were given the task to build new housing for working people over three years.
To mark the centenary of the Act receiving Royal Assent in July, Councillor Kim Caddy, Cabinet Member for Housing attended a parliamentary tea party on Tuesday.
She said: "It was great to attend the celebration of the Addison Act, representing the Association of Retained Council Housing (ARCH) of which I am Chairman. I was delighted to see so many people there, supporting the ambition to build a new generation of council housing. I am also really proud that Wandsworth is playing its part with our 1000 homes scheme and our two major regeneration projects."
The 100th anniversary of the Act also gives an opportunity to look at what the council is doing to ensure it stays committed to housing delivery for Wandsworth people.
1,000 Homes Programme
To meet the diverse housing demands of the borough the council has stepped up to the challenge of doing more to improve housing options and conditions for Wandsworth residents. It has invested £341m to deliver more than 1,000 homes on council land, of which 60 per cent will include innovative low-cost home ownership options.
The council is currently in year three of the programme, with 14 homes completed and 174 under construction of which 64 will be completing this year.
Stag House
The Stag House development is a great example of how the council is working with residents and partners to deliver on its promises. In 2015 the local resident's association notified the Housing Development team of the site, and both parties have worked well together to bring forward a much needed scheme for the benefit of local residents and the wider estate.
This development on the Putney Vale estate will comprise of 22 units including ten one-bedroom flats for use as supported housing for individuals with physical and/or learning disabilities. The remaining 11 flats will be for general needs accommodation.