Young people can have great days out at the Wandsworth Summer Camp
Published: Thursday, July 25, 2019
Children and young people who live or attend schools in Wandsworth can enjoy some great sports, leisure and cultural activities during the summer holiday thanks to a local crime busting charity with support from the Met Police.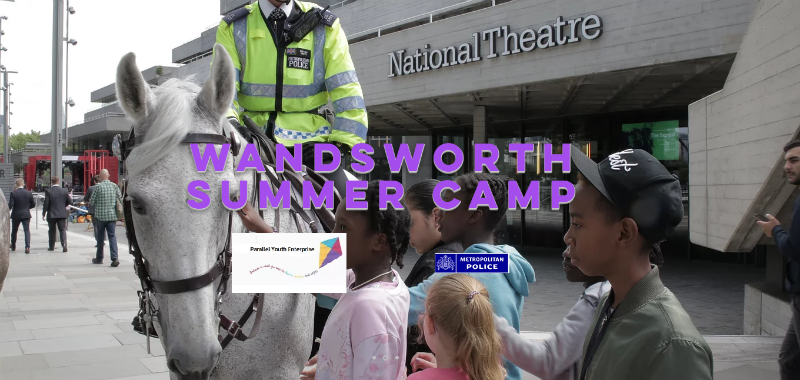 Every weekday between Tuesday, July 30 and Thursday, August 22, children and teenagers will be able to enjoy a range of holiday activities at Burntwood School.
The programme of activities is aimed at young people aged between nine and 16 and includes on-site workshops featuring music, dance, computers, video, arts & crafts, beautician & hair care, face painting and more. The scheme is open to children who live or attend school in Wandsworth and also in Merton.
There will be football and basketball plus table tennis, badminton and pool inside the school's sports hall.
There will also be excursions to adventure centres, a trampoline arena, canoeing, sailing, ten pin bowling and ice skating plus day trips to the London Dungeon and London Zoo.
The aim is to provide young people with constructive, interesting and worthwhile activities during the school holiday and encourage good citizenship.
Supervising the activities will be a team which will include police officers, led by Pc Louise Dan, youth workers, volunteers. Funded in partnership with the registered charity, Parallel Youth Enterprise.
Pc Dann said: "The Wandsworth Summer Camp is a superb example of how, through harmonious teamwork in one of the capital's largest inner-city boroughs, partners can work together for the benefit of hundreds of young people and their families each year.
"It comes under a charity called the Parallel Youth Enterprise whose vision is to encourage local children and young people to be happy, healthy and safe and help them achieve their full potential, by providing effective support to all during the summer months and at other times throughout the year.  
"The charity receives no statutory funding and is totally dependent on donations and grants given by those who recognise the valuable work it carries out."
For more information about the project, and to sign your child up to take part, please visit https://www.wandsworthsummercamp.org/ or email Louise.Dann2@met.police.uk