Arrival of green planters marks another milestone in revamp of Putney High Street
Published: Friday, July 10, 2020
Another milestone has been reached in the major revamp of Putney High Street with the arrival of attractive new planters and seating offering people a green oasis in the heart of the town centre.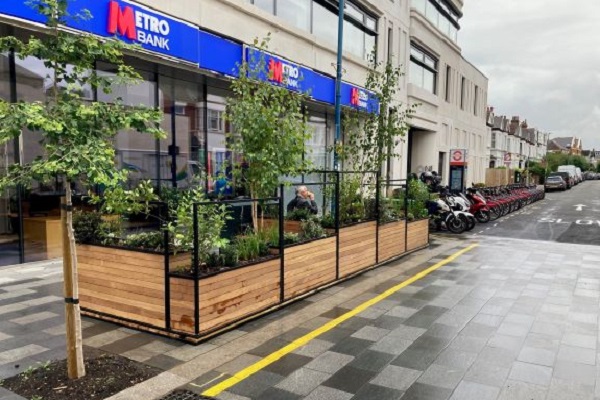 Planters have been installed in Montserrat Road and Felsham Road – with a third due to arrive shortly near the junction with Putney Bridge Road.
Boasting welcome greenery in the shape of shrubs and bushes, the planters or parklets will offer shoppers and visitors a welcoming space to take the weight off their feet in these attractive urban gardens.
The arrival of the parklets is just the latest phase in a major scheme improve Putney High Street and make it a more pleasant destination for shoppers and visitors.
Other elements of the project include
Widening and repaving the eastern side of the pavement between Disraeli Road and Putney Bridge Road where the space allows - as illustrated below.
Improving safety for pedestrians by constructing granite 'Copenhagen Crossings' at side street junctions.
Repaving the area outside the railway station.
Constructing a loading bay outside Tesco to prevent delivery vehicles blocking the road
Introducing a 20mph speed limit
Upgrading and modernising street lights
Providing more parking for cycles, including two-tier stands with space for dozens of bikes on Disraeli Road.
Planting new street trees
Decluttering by removing unnecessary signs and railings and upgrading street furniture
The works are part of a series of scheduled improvements to Putney, drawn up following extensive consultation with local people and groups, including the Positively Putney business improvement district, which has funded the three planters. Improvements already carried out in the town centre include the uplighting of St Mary's Church and the illumination of Putney Bridge.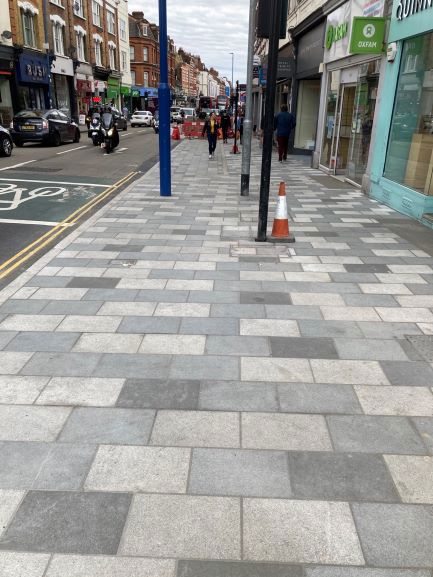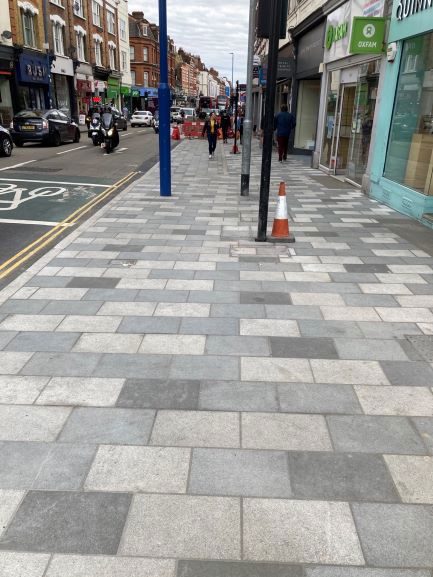 Funding for these works has come from council budgets, with contributions from the Putney BID and also a grant from the Government's Future High Streets Fund. The council applied for this funding to help revitalise the town centre and help it overcome the challenges of vacant retail space, traffic congestion and air quality.
Council leader Ravi Govindia said: "These are delightful additions to the high street. I am sure they will be welcomed by both residents and businesses alike.
"As we emerge into a post Coronavirus world, it is important that councils work closely with local businesses, residents and community groups to ensure the continued vibrancy of our town centres and high streets, to support the local economy and protect jobs.
"We are committed to making Putney High Street safer and more attractive. This includes making it more accessible for pedestrians and cyclists and working with partners like TfL to reduce the traffic congestion that is an issue in the town centre."