Commuters can get quickly and safely into town by River Bus
Published: Friday, July 17, 2020
Wandsworth residents returning to work as the Coronavirus lockdown eases are being reminded they have another choice of fast and convenient public transport that can whisk them safely and conveniently into central London and the city.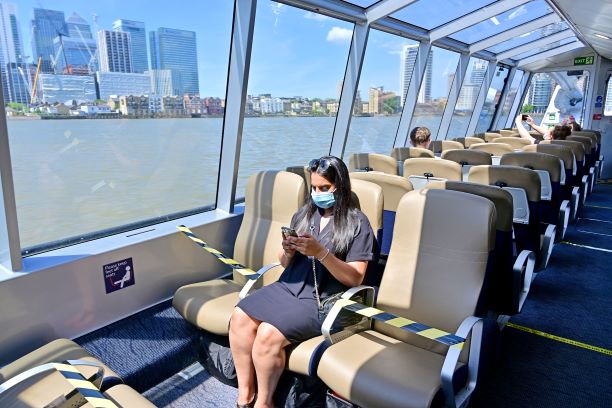 Commuters who would prefer not to use buses or trains can instead take to the waves and catch the River Bus into the West End and Canary Wharf.
Passengers can catch the Thames Clippers River Bus service from piers at Putney, Wandsworth Riverside Quarter, Plantation Wharf and also from Nine Elms via piers at Battersea Power Station or St George Wharf in Vauxhall.
Popular destinations include Millbank, Westminster, Waterloo, Blackfriars, Bankside, Tower Hill, Surrey Quays, Canary Wharf and Greenwich.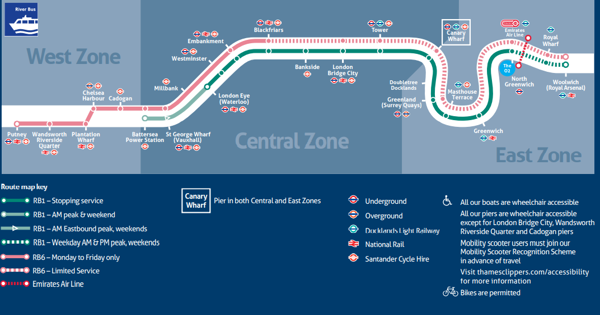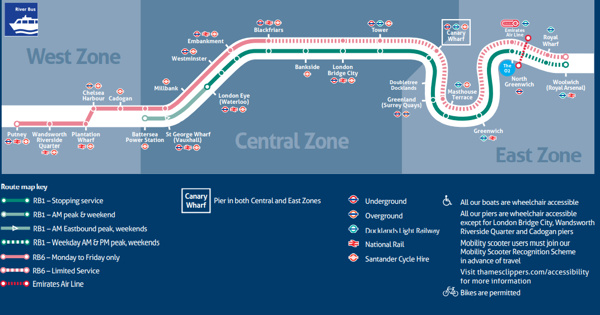 Journey times from Battersea to the West End are just 15 minutes with 20 minutes to Blackfriars and 40 minutes to Canary Wharf.
In response to the Coronavirus outbreak the service has implemented a range of enhanced hygiene and social distancing measures to ensure it's a safe transport option. These safety measures include:
• Fully contactless journeys for every passenger both at piers and on board.
• Social distancing at piers and onboard, with signage, floor markings and blocked-off seats helping maintain adequate social distancing.
• PPE equipment for all staff with health and safety screenings for all crew at the start of their shift.
• Implementation of the Government requirement that all passengers wear a face covering.
• Enhanced on board hand washing facilities including hand sanitiser stations.
• Touch points and surfaces on board regularly wiped down with cleaning wipes during service, and every vessel deep-cleaned overnight.
• The onboard snack and drinks bar operating with a clear glass screen at the till and only contactless payments accepted.
Reducing the number of passengers allowed on board has doubled the capacity for bikes to be carried with space now available for up to 20 on the largest boats.
Transport spokesman Cllr John Locker said: "As people begin to return to work as the lockdown eases, the Thames Clippers' service offers a fast, safe and convenient travel option for people heading into the City and the West End.
"The council is a big supporter of riverbus services and has secured new piers along the borough's Thames frontage so that our residents can easily access this alternative form of public transport."
Sean Collins, Thames Clippers co-founder and CEO, said: "It is key that we can support London and its commuters with the ease of lockdown and return to work, by providing travel in a safe and comfortable way. My entire team has worked incredibly hard to deploy new safety measures and to ensure our passengers have a contact-free and enjoyable commuting experience."
For the latest travel information on routes, fares and timetables visit www.thamesclippers.com/servicechanges.