Multi-million pound Wandsworth Bridge revamp begins on Monday
Published: Friday, July 17, 2020
The travelling public are being reminded that the start of a major refurbishment project at Wandsworth Bridge will commence on Monday (July 20).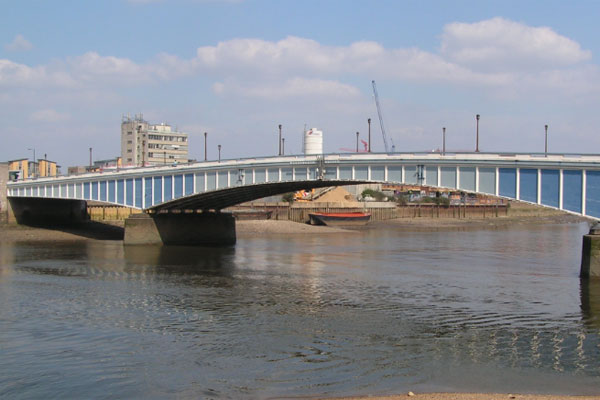 The £6m revamp will have two phases with the first getting underway on Monday. This phase, which is expected to last around two months, will involve work to the road surface and the parts of the bridge normally accessed by the travelling public.
During this two month period, traffic flows across the bridge will be maintained in both directions but restricted to single lanes. At certain points there are likely to be overnight lane closures northbound to allow the works to progress. At these times diversions will be signposted to Putney Bridge. Pedestrian and cycle access should not be affected by the works.
The remaining ten months of the scheme will involve works to the underside of the bridge and should cause minimal disruption to the travelling public.
The overall project includes structural repairs, carriageway resurfacing, waterproofing and corrosion protection. The bridge will also be repainted to significantly improve its appearance and protect its steel structure.
Eco-friendly low energy LED floodlights will be installed underneath its arches so they can be lit at night – making it more of a landmark feature of the river in a similar scheme to the one recently carried out upstream at Putney Bridge – and a common feature on many other Thames crossings.
Around 40,000 vehicles cross the bridge every day. Before the lockdown took effect, this number had significantly increased after Hammersmith Bridge was suddenly closed without warning in April of last year. The project was due to get underway earlier this year but was delayed because of the Coronavirus outbreak.
Funding for the project is coming from the strategic community infrastructure levy (SCIL) which is money levied on property developers in the borough to help pay for important infrastructure projects.
The first river crossing here was built in 1873 but demolished in 1937 and reopened in its current guise in 1940. According to some reports it was painted in light shades of blue as camouflage against Luftwaffe air raids.
The latest information about bus routes and timetables can be found at https://tfl.gov.uk/bus/status/