Policing update from Sally Benatar
Published: Friday, July 10, 2020
The South West Borough Commander for the Metropolitan Police has written the following message to the public.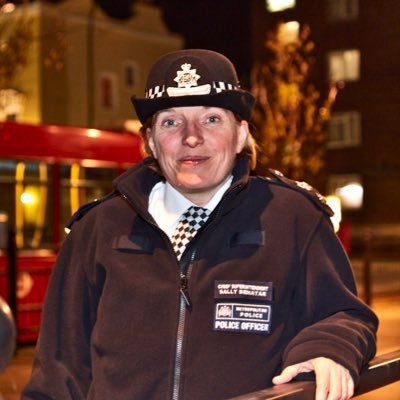 I hope you have all had a good week. In my last letter, I spoke about the lifting of some of the Government's Coronavirus restrictions in relation to pubs, cafes and other venues and our preparation around it. I am pleased to say that the majority of people behaved sensibly and where there were concerns about social distancing, premises took the responsible decision to close early. Please pass on my thanks to everyone who helped use their influence to encourage everyone to act safely and responsibly when enjoying their additional freedoms last weekend. I hope that this continues for the weekend ahead!
Unfortunately, we saw more disorder last Friday evening, at an unlicensed music event in Hammersmith and Fulham. Residents complained of noise and anti-social behaviour and when officers responded and attempted to engage the crowd, to get them to leave the location, the group became hostile. A number of items were thrown at police and as a result, we had to bring in specially trained public order officers to disperse the group. These officers were met with further aggression and violence and eleven officers were injured, two suffering broken bones. The area was cleared of crowds by 01.15hrs and an investigation is now underway to trace those who committed offences.
We realise that these events can be very intimidating for local communities and I want to reassure the public we will have significant resource on hand to respond appropriately should they occur again. If you our your communities see an unlicensed music event taking place, you can report to police by calling 101 – or 999 in an emergency – online, or by tweeting @MetCC.
Our officers are demonstrating professionalism, courage and dedication when dealing with these events. They do so with the protection of the public at the heart of their approach and it is utterly unacceptable that they be subject to assaults when doing so. We will pursue offenders vigorously to bring them to justice.
There are also a number of protests planned over the course of this weekend in central London and officers will be out on the streets to ensure people's safety. We will continue to notify you of any protests local to your own areas through the usual channels.
Vehicle Stop
Over the past few days, you may have seen coverage of a vehicle stop carried out by some of our Metropolitan Police officers in Maida Vale, W9. A short video of this activity was published on social media and has gained significant traction in mainstream media since.
Although we have not received a formal complaint from the occupants of the vehicle, we took the decision to record this incident as a public complaint. We also made a voluntary referral to the Independent Office for Police Conduct due to the complaint being officially recorded, and the significant public interest in this matter.
Two reviews of the circumstances carried out by the Met's Directorate of Professional Standards, including review of 'body worn video' from the officers, have not identified any police misconduct concerns. The IOPC has now launched an independent investigation into the incident and we welcome independent scrutiny of the facts.
On Wednesday morning, the Commissioner told the Home Affairs Select Committee that senior officers had visited the couple to apologise for the distress caused, and to advise them of the next steps.
We will keep you updated on the developments in this case as they happen.
During the Home Affairs Select Committee, the Commissioner also took the opportunity to praise the life-saving work officers do every day, outlining a recent incident in which officers had risked their own lives to save that of a man who was having a mental health crisis, as well as the focus on tackling violent crime and taking weapons off the street. She also highlighted the professionalism Met officers had shown policing protests and unlicensed music events, despite in some situations coming under attack and facing unacceptable abuse.
In respect of stop and search, the Commissioner says, "I am interested in the effect, the reducing of violent crime and the positive outcome rates. I am interested in us using high-quality intelligence to focus in the highest crime areas and reduce crime there." And on the subject of Met officers using their powers, the Commissioner says, "I see the most professional officers the Met has had, extremely courteous, know their powers, looked at by video all day long, who are extremely restrained."
Our officers on the South West BCU are fully supported by the Commissioner, by me and the leadership team here to use police powers and tactics to keep our four boroughs safe, and also to keep themselves and their colleagues safe as they are doing their jobs. I recognise the importance of listening to what our communities are feeling, and we welcome independent scrutiny. This week I have attended three borough Police Independent Advisory Group meetings for Richmond, Kingston and Merton boroughs with the Wandsworth group to follow next week. The Neighbourhood Inspectors for each borough have attended these meetings alongside me, together with Detective Superintendent Andrew Wadey, our lead for Violence Suppression on South West, and we are all grateful for the time and insight provided by those of you involved in these groups.
Probationary officer charged
You may also have seen in the media that yesterday a probationary Metropolitan Police officer, serving on another Basic Command Unit (BCU) elsewhere in London was charged with being a member of a proscribed organisation, possession of indecent images and fraud offences. Clearly these are extremely serious charges and I appreciate how deeply concerning it may be for the public that they are against a serving police officer.
The Met, and indeed the public, will not accept this kind of behaviour and we will not hesitate to take robust action when such matters arise. Any officer suspected of displaying extremist behaviours or associations should expect to be fully investigated. However, following the charges, I am also aware how vital it is that the prosecution runs its course. We must keep in mind the importance of not undermining or prejudicing the case and judicial process.
Whilst we now await the outcome of this particular case through the courts, I hope this provides some assurance to the public regarding our commitment to investigate allegations against our officers.
Violence at protests
I am pleased to update you on progress made in a number of investigations launched on the back of violence, which occurred at recent protests across London (not on any of the four South West London boroughs). On Saturday, 4 July another six people were arrested – they have since been released under investigation as enquiries continue. During the early hours of Wednesday morning, officers arrested a further five people on suspicion of violent disorder; one of those individuals was also arrested on suspicion of assaulting an emergency worker.
Thank you for your continued support.