Policing update from Sally Benatar
Published: Friday, July 24, 2020
The South West Borough Commander for the Metropolitan Police has written the following message to the public.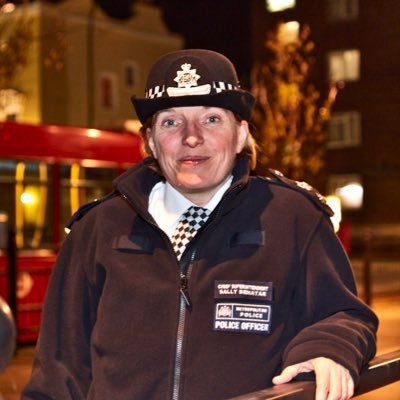 I thought I would start the message today on the most recent changes to the law regarding COVID-19.
From today, (Friday, 24 July), it is mandatory for face coverings to be worn in shops, supermarkets, shopping centres and enclosed transport hubs. Commander Matt Twist appeared on BBC Radio London this morning, and explained the changes and what it means from a policing perspective:
Retailers and shop staff should encourage customers to wear face coverings when inside their premises and if necessary decline services to those who do not comply.
Police enforcement is a last resort, but still an option should it be necessary.
I'd urge people to have a common sense approach - 999 emergencies are something that is something really serious happening now something where police need to attend immediately either to save life or to prevent crime, and shouldn't be for issues relating to face coverings.
We should be hopeful that Londoners will be responsible, will realise this is a whole society effort to try and contain the virus and will do the right thing here. There is a common interest in controlling the virus and following the regulations and the guidance.
We would very much appreciate your help in using your influence to encourage adherence to the guidance. If you know people who run shops, please encourage them to play their part in insisting that their customers are responsible and wear face coverings. Not only will this help protect them and their colleagues it will have a real impact on safeguarding each other and the most vulnerable in our communities.
This weekend (25-26 July), the Met will continue to work across London to shut down any illegal and dangerous unlicensed music events (UMEs). The Met is responding to approximately 23 such events every day. Gatherings of this nature cause significant concern from local residents, are illegal, have no security, are not insured, are not ticketed and they are frequently associated with anti-social behaviour and violence. Those attending are putting themselves at risk, and they create wider fear in the areas where they are held.
We are grateful to all stakeholders and partners, as well as residents, for continuing to provide us with information about events being organised in their areas. We will close down these events which pose a risk to public safety in terms of violence and the ongoing COVID-19 pandemic.
Finally, in case you missed it, you may be interested to know that on Monday, 20 July, Metropolitan Police Commissioner Cressida Dick appeared on LBC radio. Speaking to breakfast host Nick Ferrari and members of the public, she was quizzed on a wide range of policing issues including enforcement of face covering guidelines, unlicensed music events, protests and the impact of the Black Lives Matter movement, stop and search, violent crime, officer attacks, and terrorism.
The interview is available to watch/stream on the LBC website: https://www.lbc.co.uk/radio/presenters/nick-ferrari/call-the-commissioner-cressida-dick-jul20/