Policing update from Sally Benatar
Published: Friday, July 3, 2020
The South West Borough Commander for the Metropolitan Police has written the following message to the public.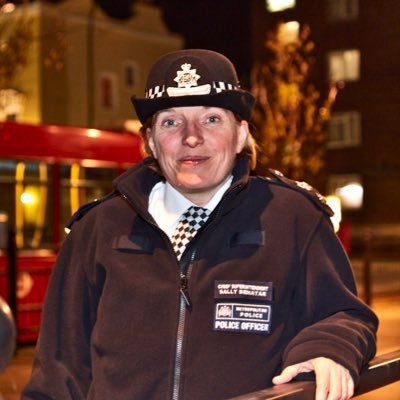 It has been another very busy week for the SW BCU. You will no doubt be aware of the murder investigation launched into the death of a 5-year-old girl in Mitcham on Tuesday. Whilst formal identification has not yet taken place, we are confident that the victim is Sayagi Sivanantham. Specialist Crime Command (Homicide) is leading the investigation and specially trained officers are supporting the family through this difficult time.
We also saw a number of unlicensed music events (UMEs), block parties and gatherings over the weekend across London. We had increased numbers of officers on duty to respond quickly, including, as I said last Friday, enhanced police presence in areas where we know these events may take place. Our officers worked extremely hard over the weekend to engage with the local community and those seeking to breach Covid-19 restriction to deter any disorder from taking place.
Officers attended numerous events to disperse hundreds of people, largely without confrontation. A number of dispersal zones were also put in place due to the significant disruption that was occurring, giving officers additional powers to direct those in attendance to leave the area and not return. In several locations, police were able to prevent music systems being set up before large crowds gathered.
We know how concerned residents are about having these and we continue to have a significant investigation running to ensure those who have committed criminal acts are brought to justice. I'd also like to take this opportunity to thank those who are reporting these issues to police and thank you all for your continued support in helping us engage with our community and spread the message of the danger these events entail both in relation to the pandemic and violence.
It has been an extremely busy week with the lead up to the reopening of the hospitality industry tomorrow. We have been working closely with local council licensing officers and licensed premises to ensure that everyone is well prepared. We will have extra officers working again this weekend so that we can support communities and respond quickly where required.
We understand that many people will be looking forward to the further relaxation of restrictions, however as we have seen with events in Leicester and the continuing new daily cases of COVID-19 in London, we are sadly not out of this health crisis yet. We want everyone to be able to enjoy themselves safely this weekend and we need your help with that. Please encourage those you know, to use their influence to urge everyone to be responsible and maintain social distancing, so that we can protect each other and play our part in ensuring we don't put additional pressure on the NHS through alcohol related incidents and violence.
We have put together some advice with our partners to help everyone plan ahead and enjoy themselves as safely as possible. Please do share this advice as widely as you can.
Check before you travel to see if the pubs and bars you want to visit will be open as many aren't planning to open yet.
Consider booking ahead, as with social distancing measures still in place, venues will be operating differently from pre-lock-down and capacities will likely be reached quickly.
We are still in a health crisis and we all have a part to play to ensure we can enjoy these new freedoms safely. Please be responsible, maintain social distancing, look after your belongings and each other and if you see anything suspicious report it.
Encourage those you are with not to put additional pressure on the NHS or police by drinking too much or breaking the law.
Plan how you are getting home, the night tube will not be working and public transport capacity remains limited and requires a face covering to be warn – including in taxis.
Whilst you are enjoying the easing of restrictions some of the London's most dangerous organised criminals will be feeling the opposite. As a result of European law enforcement, the National Crime Agency and police across the country working together on Operation Venetic over three months there have been hundreds of arrests.
In London alone the Metropolitan Police has so far arrested 171 people for offences including conspiracy to murder, possession of firearms, money laundering and conspiracy to supply Class A and B drugs.
A total of 110 of these people have been charged to date, and officers have seized more than £13.4 million in cash - £5 million of this in one operation alone. This is the largest single cash seizure the Met has ever made. Met officers have recovered 16 firearms, including Scorpion submachine guns and revolvers, seized more than 500 rounds of ammunition, 37 encrypted devices, 620kgs of Class A drugs and 19kgs of Class B drugs. As Operation Venetic shows, however sophisticated the crime operation we will continue to relentlessly pursue dangerous and violent criminals.
Thank you for your continued support.