Tell us what you need: new survey opens for business
Published: Friday, July 3, 2020
The effects of the coronavirus pandemic are being felt by businesses of all shapes and sizes so Wandsworth Council has launched a survey to listen to the local business community and hear about the challenges they may be facing.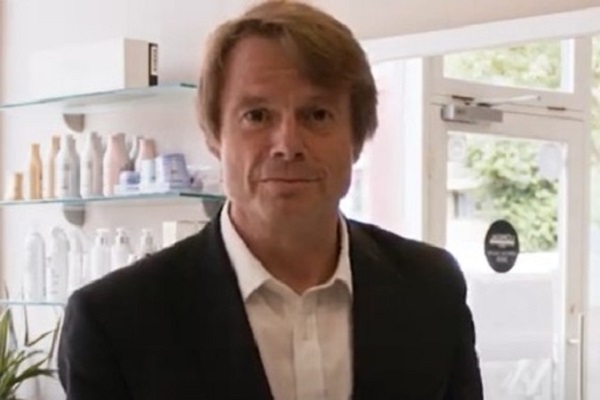 The council wants to understand where council support is needed and will be most effective for over 17,000 businesses based in Wandsworth.
The coronavirus outbreak and lockdown transformed the way firms are doing business, with some completely changing their operations, others pivoting their business to a new model and some businesses finding themselves unable to trade.
Take part in the business survey now
Since April, Wandsworth Council has issued more than £53m in relief grants to businesses and helped the business community with advice, self-employment support and targeted webinars.
The council has also worked closely with the Wandsworth Chamber of commerce and Business Improvement Districts across the borough, such as Positively Putney, to connect with local businesses and offer much-needed support.
Councillor Jonathan Cook, Wandsworth Council's spokesman for economic development, skills and employment, visited Hairways salon in Putney to see how the business was adapting so they could re-open safely for customers on 4 July.
Cllr Cook said: "This month is a good time for us to all take stock of where we find ourselves as we take positive steps to open up our local town centres and welcome customers back through the door to the new realities, and opportunities, that we all face together. Many of our residents may be working from home much more than before which could also benefit local high streets by increasing footfall during the week.
"As we move into the summer months I'm conscious of the challenges businesses are facing and the council wants to do all that it can to support you. We are keen to hear your feedback so that we can make the right decisions and help the borough adapt positively to a changing future.
"Whatever your size or nature of business, please do take part in our survey to tell us about your plans, how you've been affected and where our support would be useful."
What changes have you had to make to your business? What will your business look like in the coming months?
Take part in the business survey now
Do you run a 'close contact service' such as a hair salon or barbers? Check government guidance for safe re-opening.
High streets: Safety first as Wandsworth town centres open for business
*A weekly newsletter is being sent to Wandsworth residents to update them on council services during the Coronavirus crisis.To keep receiving these weekly updates when the crisis is over, you can subscribe here