Thousands tune in to Wandsworth Arts Fringe in your Living Room
Published: Wednesday, July 1, 2020
Wandsworth Council has released its key figures for May's Wandsworth Arts Fringe (WAF), which this year took the form of a digital festival as a result of the Covid-19 pandemic.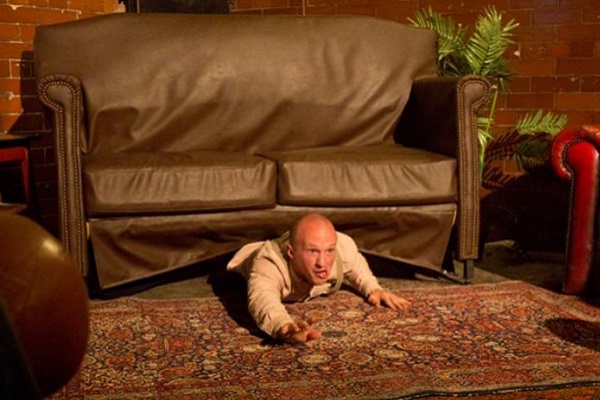 The WAF team and its artists had just four weeks to radically transform this year's WAF, which had been nine months in the making, into WAF in Your Living Room, an online festival that would entertain, inspire and comfort audiences stuck at home during lockdown.
This feat was pulled off to great success: over 17 days in May, more than 30,000 people from all over the world tuned into WAF's streaming channels to enjoy the programme of 104 events proposed by 250 artists who all shared a strong connection to Wandsworth.
Close to 3,500 people participated in a WAF activity during May, including Japanese sword initiation with Beatrice Boivineau, sketching with TV Presenter Adebanji Alade, singing with Soprano Ilona Domnich and dancing with Coda Dance, E33 (pictured below) or Tavaziva Dance.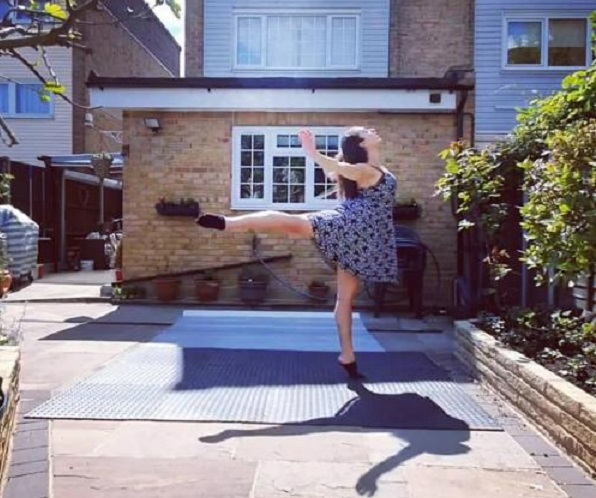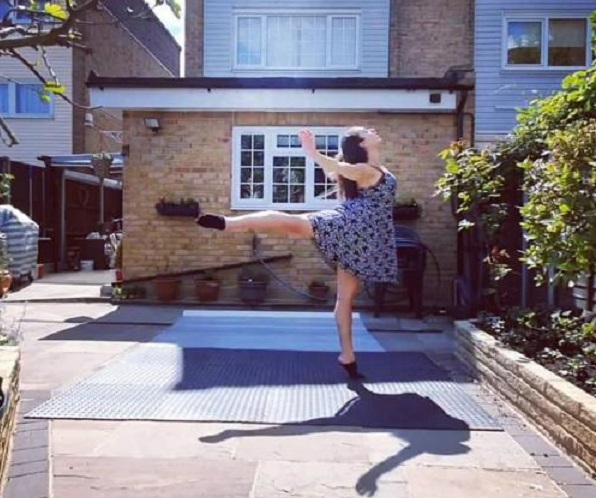 Forty-five per cent of audiences were Londoners, but audiences tuned in from all over the world, with strong fanbases popping up in the US, France, Japan and Brazil. Artists tuned in from the other side of the world too: the popular Fringe cabaret star, Tomas Ford, who was originally meant to perform under Putney Bridge's Arches put on a live show from his rooftop in Perth, Australia instead!
Highlights included 'The Dance WAF Made', a collaborative choreography created by Wandsworth dancers, residents and workers;  Black Heroes Foundation's 'The Story of Claudia Jones', a new play about the radical activist who devoted her life to fighting against racial oppression and injustice and  'MILF - a Monologue' by WAF regular Isadora Vibes, who won the first ever WAF Audience Choice Award, launched this year as another way to support artists and audience engagement.
Riverside Radio broadcast several programmes rich with WAF content, previews and interviews with artists. The festival ended on a perfect note with the premiere of 'We'll Meet Again', a heart-warming musical film produced by local people from Providence House in collaboration with Keepsake Videos and Battersea Community Choir.
Audiences have praised the programme as 'innovative', 'eclectic' and 'moving', with a number of people sharing how featured workshops and shows have inspired them to reconnect with their creativity. One audience member of Geoff Robb's 'The Music of Trees' concert got in touch to say that he was so inspired he was going to pick up his guitar again for the first time in ten years.
With the majority of festivals cancelled and the arts sector's uncertainty over when culturing programming could resume, the WAF team was passionately committed to helping artists navigate this extremely challenging time. They quickly got to work on producing a platform for local creatives to showcase their practices and connect with audiences in a new way. As a result, WAF in Your Living Room was commended as an example of innovative practice by the London Mayor of Culture team and the New Local Government Network.
A number of participating artists also gained new digital skills and the festival provided an urgent sense of purpose and solidarity during an unsettling time of uncertainty and disconnection. Pawel Siwczak of Bach Club said: "I felt really exceptionally well looked after. Being able to still be part of this festival when everything else around seemed to have come to a standstill was uplifting, providing a sense of purpose and energising. It was wonderful to be among such great community in challenging times.
WAF prides itself on being emphatically open-access and inclusive. This year, 31 per cent of participating artists identified as Black, Asian, Mixed or from another ethnic minority group, five per cent identified as disabled and eleven per cent as LGBTQI+. Fifteen projects were led by culturally diverse organisations and four were led by disability arts organisations.
Residents with limited digital access were not forgotten: free creative activity packs by Bounce Theatre and Ubuntu Museum were distributed to over 2,000 local families in Roehampton, Earlsfield, Battersea and Nine Elms.
The council's arts spokesman Cllr Steffi Sutters said: One of the things that's great about Wandsworth is its rich range of arts and culture and its thriving community of artists. I know the pandemic has hit theatre and the arts very hard, and as a council we are doing what we can to support this sector, including honouring Wandsworth Arts Fringe grants.
"I'd like to thank the council's arts team for their hard work and I'm very proud of the way that everyone stepped up and used new technology to keep the borough's annual arts festival alive during challenging circumstances.  WAF in your Living Room has given a vital outlet to artists and performers to show their work and provided some much-needed culture for our residents during the lockdown.
Given the complexity of reworking projects several projects were not ready to go digital in May. The WAF website will therefore remain active until every WAF project that can go digital has come to fruition.
Discover more local artists all summer on www.wandsworthartsfringe.com.