Wandsworth Council leader thanks librarians for lockdown support
Published: Friday, July 17, 2020
With town centre libraries now reopened under Covid-secure arrangements, the Leader of Wandsworth Council has thanked Wandsworth's librarians for supporting borough residents during the lockdown.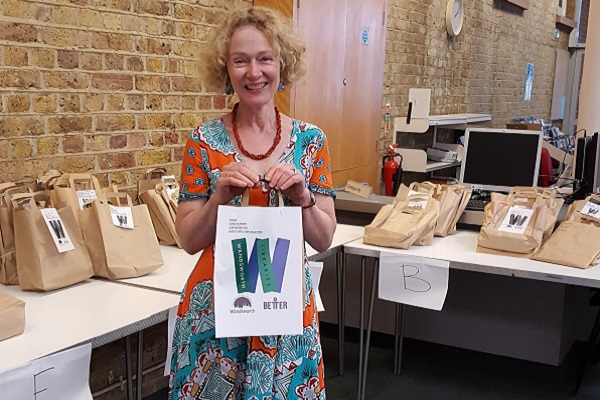 Librarians joined other council staff alongside social service professionals in the Wandsworth Community Hub. The hub opened just after the lockdown was imposed and was a first point of call for vulnerable and isolated residents who needed support, such as accessing food or medical supplies. 
Wandsworth Libraries are run in partnership with the council by Better – a not-for-profit social enterprise. 
Better's Putney Library Manager Frances Craig joined the hub just after it opened, and fielded hundreds of calls: "We were there for the fallout from lockdown. People called us if they have no food, or no money. Or if they were lonely, or scared, or just sad.  
"We arranged food parcels, put people in touch with volunteers who can help with shopping or collecting medicines – or we just let people talk. Several people said to me, 'it's easier to pour your heart out to a stranger'. We couldn't help with everything, but we did our best, and we had some lovely emails and calls to say thanks. 
"Walking back into the library after three months away felt strange at first: like meeting an old friend I hadn't seen for ages – the same, but different. It was good that we had a few days to acclimatise and sort everything out before we opened to the public. 
"It has been great to meet up with colleagues again (no more zoom meetings where someone inexplicably starts sounding like a Dalek) and it has been lovely to see our customers. They have been very understanding about the new measures in place – I think we are all just happy to be back in the library again." 
Watch a video of Frances explaining the new opening arrangements.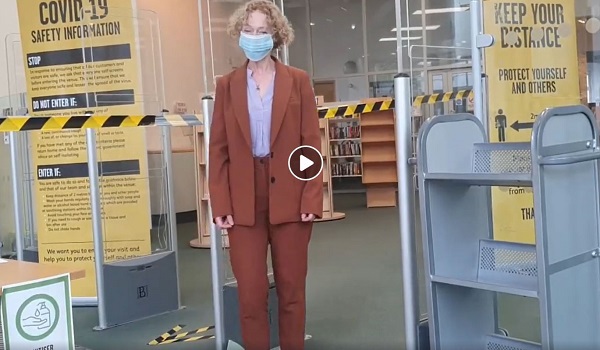 While the libraries were shut, librarians also helped educate and entertain families with online events such as story times sing and sign, craft sessions, poetry readings, science sessions and fitness classes. With smaller libraries still closed for now and town centre libraries minimising social contact, these sessions are still being delivered online – find out more.  
Council leader Cllr Ravi Govindia said: "It's good to have some of our libraries back, but I really wanted to make sure our librarians know how much we have valued their efforts over the last few months. They provided critical support to the Wandsworth Community Hub and always found creative ways to reach out to families during the lockdown. We are very lucky to have such a dedicated and willing team of people." 
Since reopening, Wandsworth's five town centre libraries have been receiving an average of around 140 visits a day.  Visitors can to return items, collect items that have been pre-ordered via the new Library Takeaway system and access a limited number of computers for pre-booked 30-minute sessions. 
Other services such as accessing hard-copy newspapers or browsing shelves are not available, but a full range of books, newspapers, magazines, music and research tools are available online. Find out more. 
Find out more about Wandsworth libraries and the services on offer on the website.