Battersea Park toilets to reopen
Published: Friday, June 5, 2020
In line with updated Government guidance, and with renewed safety measures in place, public toilets in Battersea Park will be reopened from tomorrow (Saturday).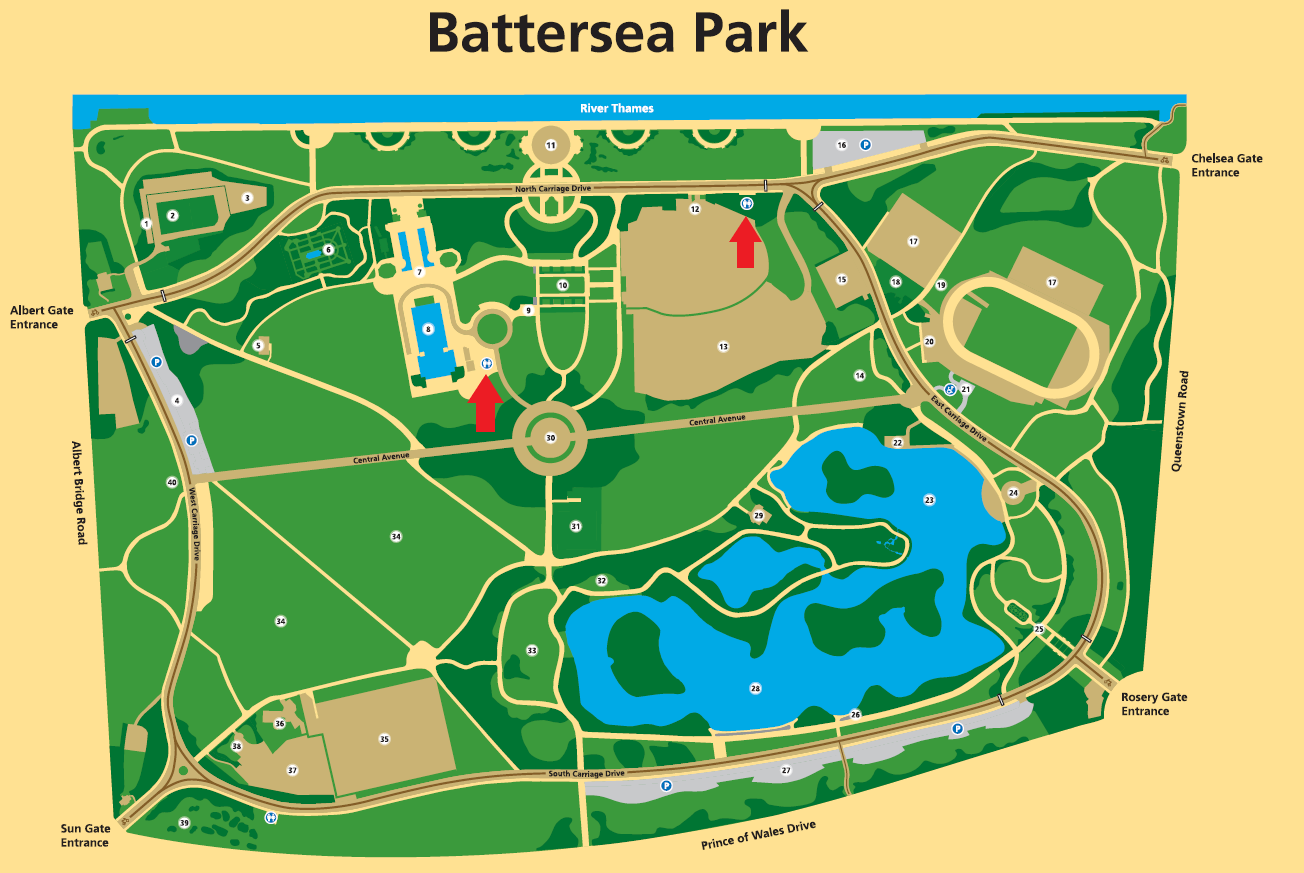 The toilets have been closed for several weeks, on Government instruction, as part of nationwide efforts to curb the spread of Coronavirus.
But with the slight easing of some lockdown measures, it has been decided that the Pierpoint toilets (next to the children's zoo) and those by the Fountains can reopen tomorrow between 11am and 6pm as part of a phased reopening of facilities. The park's third set of public toilets at Beechmore will remain closed for the time being.
Staff will be on hand to ensure safe distancing is in place if queues build up and to also carry out regular cleaning and disinfecting of the toilets and to also replenish soap /hand sanitiser and toilet rolls when necessary.
Neil Blackley, head of parks at Enable Leisure and Culture, which manages parks and green spaces on the council's behalf, said: "These two public toilets will be available for use but people must observe the rules and guidelines that are in place to ensure their safe operation.
"People should expect to have to queue and be patient. Above all else we need them to maintain safe distancing rules if in a queue and to respect the staff on duty who are there to ensure public safety and regularly clean and restock the toilets when needed.
"There will be plenty of soap available for people to wash their hands with and it's vital they do so.
"And to keep queues and usage to a minimum and reduce the risks of infection we would urge people who live close nearby to return home and use their own toilets if at all possible.
"Our sole aim is to ensure the safety of the public and we hope people show understanding, remain patient and follow these simple rules."