Local charity World Heart Beat keeps young musicians in tune during lockdown
Published: Friday, June 12, 2020
More than one hundred young people from Wandsworth's award-winning charity World Heart Beat Music Academy have come together online to make their own lockdown music videos.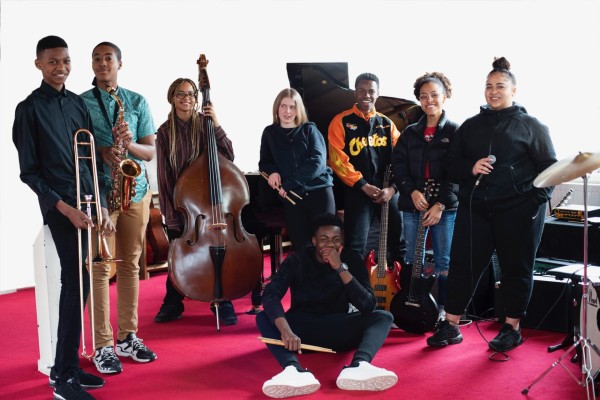 World Heart Beat chose Stevie Wonder's legendary and uplifting classic 'Another Star' for the initial #worldheartbeatathome performance, the first project of its kind for the ground-breaking academy which is based in Southfields.
Aged from 5 to 25, the young flute players, violinists, saxophone players, trumpets, trombones, cellos, entire rhythm sections including young tabla players and singers came together remotely to make the videos.
The three music videos raise awareness of World Heart Beat's Global Giving BE THERE campaign to support young people by providing music-making opportunities online. It is intended to help those who may be feeling heightened levels of loneliness and anxiety during the coronavirus crisis, particularly those living in challenging circumstances.
Supporting young people
The academy says the lockdown has meant a huge loss for their all students, including those from disadvantaged backgrounds, as they feel disconnected from their music learning.
To help overcome this, the BE THERE campaign is helping the academy to continue supporting young people with online music making and social sessions.
Working on the music videos remotely provided an opportunity to develop skills, creativity and a sense of purpose for the young musicians whilst isolated at home. They were able to enjoy the familiarity of working with their World Heart Beat 'family' as well as achieving a sense of achievement and pride in their finished work.
Sahana Gero, Founder and Artistic Director said: "In these times, oneness, and the feeling of community and humanity are so vitally important. Music has the unbelievable magic of being able to bring these feelings into our lives. I can't imagine a life without music."
"With the production of our #worldheartbeatathome music video, we wanted to convey the joyous and passionate spirit of the academy to our friends, supporters and the world at large. Legendary musical artist Stevie Wonder was an obvious choice for us. He is a true inspiration with an incredible history of creating change on and off stage.
"Young people, especially those from challenging circumstances, are struggling during this unexpected crisis and now is a critical time to show our support by donating to our Global Giving BE THERE campaign to enable their music learning to continue."
World Heart Beat are looking forward to moving into a new music education centre and venue in the Embassy Gardens area of Nine Elms in spring 2021. The new venue will be fitted out later this year to boast learning space and digital labs, a state-of-the-art auditorium for public concerts, recording studios and community café.